Overview of Culture Urine
What is Culture Urine?
A urine culture may be ordered when you have symptoms of urinary tract infection, such as pain and burning when urinating and frequent urge to urinate. Pregnant women without any symptoms may be screened for bacteria in their urine, which could affect the health and development of the fetus. A urine culture may be ordered with a urinalysis or as follow up to abnormal results on a urinalysis.
Sample Type
The sample type collected for Culture Urine is: Urine
Preparation for Culture Urine
Collect the Urine Sample in a sterile container available from the lab or any pharmacy. Allow a small stream of urine to flow by and then carefully hold the cup under urine. Make sure the cup doesn't come in contact with your skin.
Why Get Tested for Culture Urine?
If you have signs or symptoms of urinary tract infections like pain or burning while urinating, frequent urge to urinate, lower back pain, fever with chills 
During the first trimester of pregnancy to screen against urinary tract infections (UTI) 
As a part of routine urine analysis or health check ups 

---
What Results of Culture Urine mean?
Interpretations
Urine culture is mostly interpreted in conjunction with the results of a urine analysis, the symptoms of the patient and how the sample was collected
Typically, the presence of a single type of bacteria growing at high counts is considered a positive urine culture 
Cultures with more than 100,000 colony forming units/ml of one type of bacteria usually indicate infection in the urinary tract (UTI). Most common bacteria causing UTI is Escherichia Coli while other causes may be Klebsiella, Proteus etc. 
A culture which says "no growth in 24 to 48 hours" usually indicate no infection 
If a culture shows growth of several types of bacteria, then it is likely that the growth is due to contamination


Provided By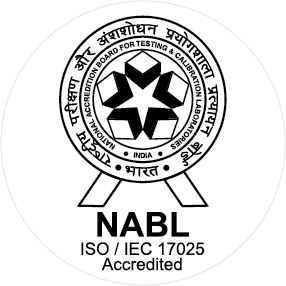 NABL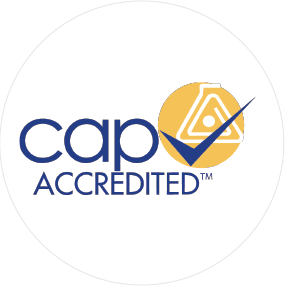 CAP
For over a hundred years, human pathology has been one of the keystones of medicine and rightly so at SRL, we offer our patients world-class Pathology services because their well-being is of the utmost importance to us. Pathology is quite simply the scientific study of the overall response of your body to any foreign influence, i.e., disease. Actually, we use this knowledge to diagnose & subsequently treat your ailment. What we basically do is carefully compare the normal structure and function of a human body (anatomy and physiology) to the abnormal structure and function we witness in an unwell human. Doing this is the most crucial phase & we take note of even the minutest details while adjudging the extent of your ailment because one slip can lead to an incorrect diagnosis, posing serious threat to your health. Our experts ensure that they are extremely careful while analyzing the samples. This is where our advanced technology chips in. SRL is proud to host state-of-the-art equipments based on the latest technology for a speedy and accurate result. We do not take any chances whatsoever with your health & well-being. Avail our Pathology services with no hesitation. You are always in good hands with SRL.
Available at Other Labs