Test Results & Interpretations
Overview of Dengue Antigen
Test Description
This test is used for the qualitative detection of Dengue Virus NS1 antigen as an aid to the diagnosis of Acute Dengue infection. NS1 antigen is a nonstructural protein found in infected patients from 1st day of fever upto 5 days after the onset of fever.
Why Get Tested
If you have signs or symptoms of dengue fever like sudden high fever, severe headaches or pain behind the eye, joint or bone pains, easy bruising or gum and nose bleeds


Precautions
No special preparation required
---
What Results of Dengue Antigen mean?
Interpretations
Since the dengue antibodies take 5 or more days to appear after fever, therefore detection of dengue antigen can lead to early diagnosis of disease even on the first day and therefore can help in preventing complications 
Positive dengue antigen test indicates dengue fever

---
Patient Concerns about Dengue Antigen
Frequently Asked Questions
Q. Can dengue fever be passed from person to person?
No, the virus is not spread by person to person contact or by exposure to respiratory secretions. The virus is spread when a mosquito bites an infected person and then bites a healthy person.
Q. If I have had dengue fever, can I get it again?
Yes, there are four serotypes of dengue virus. So, once you get dengue fever from one serotype, you can get it again from another serotype.
Provided By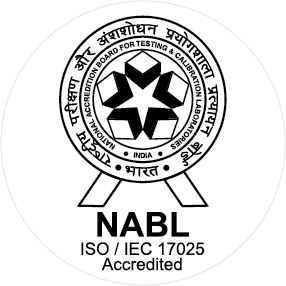 NABL
1MG labs (powered by Niramaya) offers highest quality diagnostic services at the convinience of your doorstep. We pride ourselves on three things 1) Assured Quality 2) Best Prices 3) Excellent Turn
Read More
User Reviews
C
Chandni
Based on my experience, I recommend 1mg labs to all those who are looking for quality, punctuality and competency.
J
Jitin Yadav
Great experience with 1mg
Available at Other Labs