Acetyl Choline Receptor Antibody
Test Description
Myasthenia gravis (MG) is characterised by muscle weakness & easy fatigabilitymost commonly due to autoantibody mediated loss of functional acetylcholinereceptors in the postsynaptic membrane of skeletal muscle. ACHR antibodies arenot found in Congenital MG. This assay is used to diagnose Acquired forms of MG(90% positive), for detecting subclinical MG in recipients of D-penicillamine,Thymoma without clinical evidence of MG & Graft versus Host disease. It may alsobe positive in Lambert-Eaton myasthenic syndrome, Autoimmune liver disease &Paraneoplastic autoimmune neurological disorders.
Precautions
No special preparation required
Provided By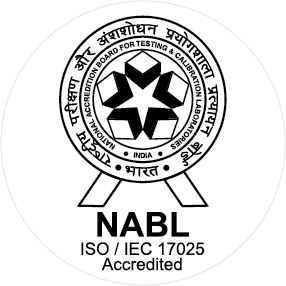 NABL
1MG labs (powered by Niramaya) offers highest quality diagnostic services at the convinience of your doorstep. We pride ourselves on three things 1) Assured Quality 2) Best Prices 3) Excellent Turn
Read More
User Reviews
C
Chandni
Based on my experience, I recommend 1mg labs to all those who are looking for quality, punctuality and competency.
J
Jitin Yadav
Great experience with 1mg
Available at Other Labs