Absolute Neutrophil Count
Test Description
Absolute Neutrophil Count (ANC) is a measurement of the number of white blood cells (WBCs) in the blood. WBCs are the backbone of your immune system. Neutrophils are a type of WBCs and help destroy any bacteria and viruses that enter our bodies. It is increased in infections, a variety of inflammatory disorders and some myeloid neoplasms. Neutropenia (Lower neutrophil count) can be seen with various medications, including chemotherapy, toxins, bone marrow replacement (for example, metastatic tumor, granulomas), myelodysplastic syndromes, autoimmune disorders, and congenital disorders. Generally, the degree of neutropenia defines the patient's risk of infections.
Why Get Tested
If you have symptoms like fever, chills, body aches, infection, headache pointing to an acute infection
ANC is usually ordered as a part of a complete blood count (CBC), which is a routine test
If symptoms related to blood disorder, bone marrow disorder or autoimmune disease are present



Precautions
No special preparation required
Provided By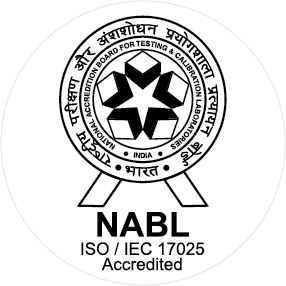 NABL
1MG labs (powered by Niramaya) offers highest quality diagnostic services at the convinience of your doorstep. We pride ourselves on three things 1) Assured Quality 2) Best Prices 3) Excellent Turn
Read More
User Reviews
C
Chandni
Based on my experience, I recommend 1mg labs to all those who are looking for quality, punctuality and competency.
J
Jitin Yadav
Great experience with 1mg
Available at Other Labs