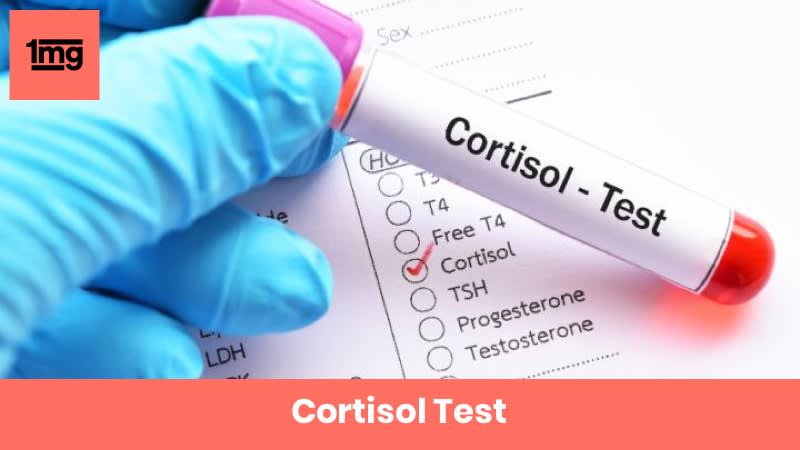 Overview of Cortisol
What is Cortisol?
Cortisol is a hormone secreted by the adrenal glands that play vital roles in nutrient metabolism, maintenance of blood glucose and water balance, and healthy immune system. Most cortisol in blood remains bound to proteins, and only a small portion remains free and biologically active. The Blood Cortisol Test measures the total amount of cortisol hormone in blood.
Sample Type
The sample type collected for Cortisol is: Blood
Preparation for Cortisol
No special preparation required
Why Get Tested for Cortisol?
The Blood Cortisol Test is performed:
·         To diagnose Cushing's syndrome caused due to high cortisol levels
·         To diagnose Addison's disease
·
To detect and diagnose conditions of the adrenal glands or the pituitary glands
Understand more about Cortisol
Cortisol is a hormone secreted by the adrenal glands that helps in the metabolism of carbohydrates, fats, and proteins. It also plays a regulatory role in maintaining the blood sugar levels, water balance of the body, and is also essential in the maintenance of a healthy immune system. Most cortisol in the body is found bound to proteins, and only a small portion remains free and metabolically active.
Level of cortisol hormone rises and falls during the course of a day following a diurnal pattern. Cortisol levels are highest in the early morning, drops slowly throughout the day reaching its lowest around midnight, and again increases slowly through the night to reach its highest early next morning. This diurnal pattern of cortisol secretion is maintained by the hypothalamus in the brain and pituitary gland located just below the below the brain. Fall in the blood cortisol levels stimulates the production of Corticotropin Releasing Hormone (CRH) from the hypothalamus. CRH stimulates the pituitary gland to secrete the Adrenocorticotropic Hormone (ACTH), which in turn stimulates the production of cortisol from the adrenal glands to increase cortisol levels in blood. Cortisol levels are regulated by a feedback mechanism. When cortisol levels rise to the required levels, CRH secretion from hypothalamus is stopped, which in turn stops ACTH secretion from pituitary, thereby stopping cortisol secretion from the adrenal glands. Symptoms associated with increased or decreased levels of cortisol hormone appear when this feedback mechanism is disturbed due to diseases or lifestyle.
---
What Results of Cortisol mean?
Interpretations
Normal cortisol levels may vary among individuals. Increased or decreased cortisol levels can be assessed only if cortisol level in blood does not follow the diurnal pattern as it should.
Cortisol levels may fall outside the normal range for the time of day due to diseases or due to lifestyle factors such as irregular sleeping times.
Causes of increased cortisol levels:
·    Long term treatment with glucocorticosteroid hormones like prednisone, dexamethasone, etc.
·       Pituitary tumors that increase ACTH production
·       ACTH producing tumors in other parts of the body
·       Adrenal tumors that increase cortisol secretion
·      Congenital Adrenal Hyperplasia, a disease which causes excessive growth of adrenal gland cells
·    Recent surgery, illness, injury, or sepsis
·        CRH producing tumors in rare cases
Causes of decreased cortisol levels:
·         Reduced cortisol production due to damage or diseases of the adrenal gland (primary adrenal insufficiency) like Addison's disease
·         Reduced ACTH production due to reduced activity of pituitary gland or pituitary tumors (secondary adrenal insufficiency)
---
Patient Concerns about Cortisol
Frequently Asked Questions about Cortisol
Q. How is this test performed?
This test is performed on a blood sample. A syringe with a fine needle attached is used to withdraw blood sample from a blood vessel in your arm generally from the inner side of the elbow area. The doctor, nurse or the phlebotomist will tie an elastic band around your arm which will help the blood vessels to swell with blood and hence makes it easier to withdraw blood. You may be asked to tightly clench your fist. Once the veins are clearly visible, the area is cleaned with an antiseptic solution and then the needle is inserted into the blood vessel to collect the sample. You may feel a tiny pinprick during the procedure. Blood sample once collected is then sent to the laboratory.
Q. Is there any risk associated with this test?
There is no risk associated with the test. However, as this test involves a needle prick to withdraw the blood sample, rarely, a patient may experience increased bleeding, hematoma (blood collection under the skin) formation, bruising or infection at the site of needle prick.
Provided By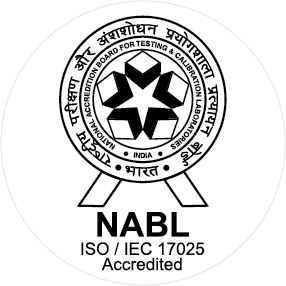 NABL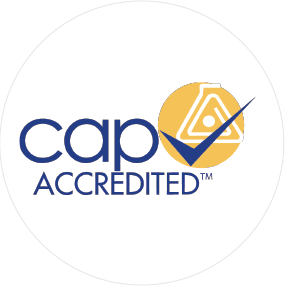 CAP
At Metropolis, the best pathology lab in India what we believe is what we say and what we say is what we do. Being empathetic to our customers and being committed to their needs is in our DNA. Metropolis has grown to harness a culture that is open, synergistic, progressive and scientific in nature. We are the Pathology Specialists delivering over 30 million tests a year, catering to more than 20,000 medical Laboratories, Hospitals, Nursing homes and 2,00,000 Consultants. With 37 years of experience in delivering accurate reports, Metropolis has earned the reputation of being amongst the top pathology labs in India.
Available at Other Labs