Overview of Thyroxine - Free
What is Thyroxine - Free?
Thyroxine (T4) is a hormone secreted by the thyroid gland (small, butterfly-shaped gland located in front of the neck). The T4 hormone is essential for growth and metabolism. T4 circulates in the blood in two forms: Free form (FT4) and Bound form. Free Thyroxine (T4) test measures the free form of Thyroxine hormone in the blood.
Sample Type
The sample type collected for Thyroxine - Free is: Blood
Preparation for Thyroxine - Free
No special preparation required
Why Get Tested for Thyroxine - Free?
To diagnose any suspected thyroid disease (Hypothyroidism or Hyperthyroidism)

To monitor treatment in patients with thyroid diseases
Understand more about Thyroxine - Free
The thyroid gland secretes the following hormones:
Triiodothyronine (T3)

Thyroxine (T4)
Thyroid Stimulating Hormone (TSH) is a hormone secreted into the blood by a gland present in the brain (Pituitary gland) and it tells your thyroid gland to make and release the thyroid hormones (T3 & T4) into your blood. The thyroid gland uses iodine from food to make the thyroid hormones.
The thyroid hormones are essential for growth and metabolism. If the thyroid gland produces very high amounts of these hormones (T3 and T4), you may experience symptoms of weight loss, rapid heartbeat, tremors, sweating, anxiety, increased sensitivity to heat etc. and this is known as Hyperthyroidism.
Also, the decreased production of thyroid hormones (T3 and T4) results in Hypothyroidism which may cause symptoms like weight gain, fatigue, slow heart rate, increased sensitivity to cold, depression, dry and thin hair etc.
There is a feedback system in the body to maintain stable amounts of the thyroid hormones (T3 and T4) in the blood. When thyroid hormone levels decrease, the pituitary gland is stimulated to release TSH. This high TSH in turn leads to the release of more thyroid hormones (T3 & T4) from the thyroid gland and vice-versa.
T4 hormone constitutes about 90% of thyroid hormones and circulates in the blood in two forms:
1) Bound form - It is bound to proteins present in blood and this prevents it from entering body tissues.  The three main proteins in the blood that the T4 hormone is bound to are albumin, transthyretin and Thyroxine-binding globulin (TBG), also called Thyroid hormone Binding Globulin (THBG).
2) Free form - It enters the body tissues where it's needed and this is the active form. Free Thyroxine (FT4) constitutes only 0.3% of the total T3 hormone.
Hence, the T4 hormone can be measured as Free T4 or Total T4. The total T4 includes both bound and free forms circulating in the blood and can be affected by the amount of protein available in the blood to bind to them. Therefore, Thyroxine (T4) Free test is a useful indicator of T4 levels in the blood when binding proteins are increased or decreased.
Thyroxine (T4) Free test is also done as a part of the Thyroid Profile Free test which includes two more tests: Thyroid Stimulating Hormone (TSH) and Triiodothyronine (T3) Total.
---
What Results of Thyroxine - Free mean?
Interpretations
| | |
| --- | --- |
| Age | FT4 (pmol/L) |
| Newborn | 11.0 - 32.0 |
| 6 days to 3 months | 11.5 - 28.3 |
| 4 to 12 months | 11.9 - 25.6 |
| 1 to 6 years | 12.3 - 22.8 |
| 7 to 11 years | 12.5 - 21.5 |
| 12 to 20 years | 12.6 - 21.0 |
| Adults | 12.0 - 22.0 |
High values than normal reference range are seen in hyperthyroidism and patients with acute thyroiditis.
Low values than normal reference range are seen in hypothyroidism, myxedema, cretinism, chronic thyroiditis, and occasionally, subacute thyroiditis.
---
Patient Concerns about Thyroxine - Free
Frequently Asked Questions about Thyroxine - Free
Q. What is Hyperthyroidism?
Hyperthyroidism is a condition in which the thyroid gland is overactive and there is an increased production of thyroid hormones by the thyroid gland. Causes of Hyperthyroidism include Graves' disease, multinodular goiter, thyroid nodules, toxic adenoma, inflammation of the thyroid, eating too much iodine, and too much synthetic thyroid hormone. Diagnosis of this condition can help to relieve the symptoms and prevent long term complications.
Q. What are the symptoms of Hyperthyroidism?
Symptoms of Hyperthyroidism include: Rapid heartbeat (tachycardia) — commonly more than 100 beats/minute — irregular heartbeat (arrhythmia) or pounding of your heart (palpitations), sudden weight loss, nervousness, anxiety, irritability, tremor (usually a fine trembling in your hands and fingers), changes in menstrual patterns, increased sensitivity to heat, changes in bowel patterns (especially more frequent bowel movements), an enlarged thyroid gland (goiter) which may appear as a swelling at the base of your neck, increased appetite, sweating, fatigue, muscle weakness, sleep disturbances, skin thinning, fine and brittle hair
Provided By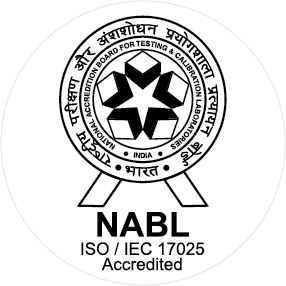 NABL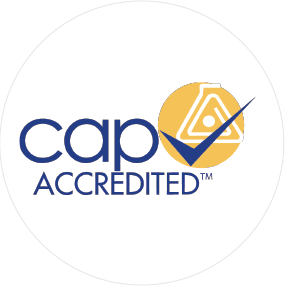 CAP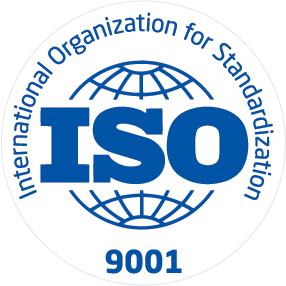 ISO
Established in 1995, Lifecare is the country's premier full-service diagnostic center with laboratory, providing expertise in imaging and digital pathology services. Our integrated diagnostic services help doctors personalize patient care to optimally treat disease and maintain health and wellness. We are committed to providing only the highest level of testing quality and service and working with you to provide unique solutions to your most challenging needs. A highly skilled team of medical professionals including physicians, scientists, medical technologists, medical technicians, lab assistants, biologists, chemists, microbiologists, geneticists, and other specialists work collaboratively. The department receives specimens for testing from patients and collection centers and is a reference laboratory for other clinics and hospitals both nationally and internationally. Lifecare's mission is to support the local delivery of laboratory services through the provision of exceptional reference laboratory services and by providing support services that facilitate and augment community integration efforts. We ensure Quality control programs that exceed industry guidelines for every patient sample. Proactive internal quality control team consisting of pathologists and laboratory personnel ensuring consistency and accuracy of specimen processing and diagnosis Our staff recognizes that specimens are patients, not just accession numbers in our lab. They are dedicated to combining the newest technologies, expertise, and quality in every sample they process.
Available at Other Labs