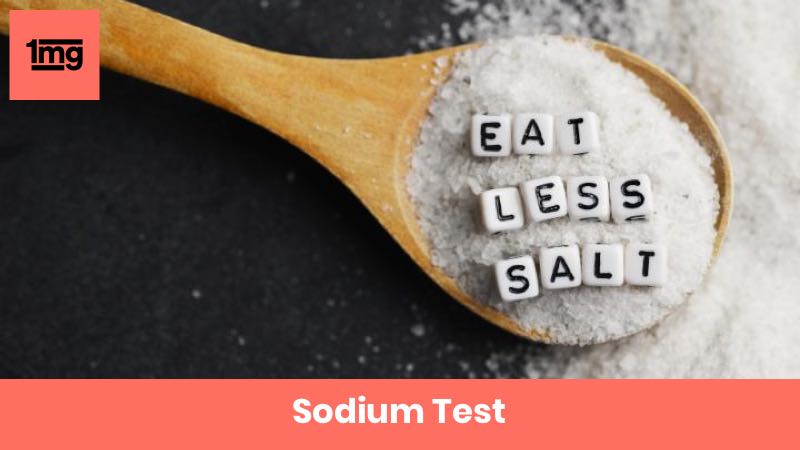 Overview of Sodium
What is Sodium?
Sodium (Na+) is both an electrolyte and a mineral which plays essential roles in metabolism, maintenance of fluid balance, and functioning of nerves and muscles including transmission of impulses through the nerves to the muscles. The Sodium test is performed to measure the concentration of sodium in the blood.
Sample Type
The sample type collected for Sodium is: Blood
Preparation for Sodium
No special preparation required
Why Get Tested for Sodium?
The Sodium Test is performed:
·         As a part of regular health checkup to measure sodium levels in the blood
·         To check the water and electrolyte balance of the body upon accumulation of excess body fluids or edema
·         At regular intervals to monitor the progress of condition and treatment efficacy while undergoing treatment for hypertension and diseases of the kidney, adrenal gland or liver
·         To monitor patients who are receiving diuretic therapy, intravenous fluids, or dialysis
Understand more about Sodium
Sodium is an essential body electrolyte which, along with potassium, chloride, bicarbonate, etc., helps to maintain the normal fluid and pH balance of the body. It is also vital for cellular metabolism, and in the activity of nerves and muscles and transmission of impulses between them. Sodium is present in all body fluids and is found in highest concentration in the blood and extracellular fluid.
Sodium is supplied to the body principally through dietary salt (sodium chloride or NaCl), and a small portion through other food items. The required portion is absorbed by the body and the remaining is excreted by the kidneys through urine. The concentration of sodium in the blood is maintained within a very narrow range by the body by three mechanisms:
·         Secretion of hormones natriuretic peptides and aldosterone to control sodium elimination through urine
·         Secretion of antidiuretic hormone (ADH), also called Vasopressin, to control the volume of water eliminated through urine
·         Induction of thirst
Any disruption in these mechanisms gives rise to an imbalance in blood sodium concentrations to produce Hyponatremia (low blood sodium concentration), or Hypernatremia (high blood sodium concentration). Both these conditions produce a number of symptoms and may even lead to death.
---
What Results of Sodium mean?
Interpretations
Normal range: 135 to 145 mmol/L
Hyponatremia: Below 135 mmol/L
Hypernatremia: Above 145 mmol/L
Sodium concentration in the body is maintained within a narrow normal range between 135 mmol/L and 145 mmol/L.
Hyponatremia or low blood sodium is indicated if sodium concentration lies below the normal range.
Hypernatremia or high blood sodium is indicated if sodium concentration lies above the normal range.
---
Patient Concerns about Sodium
Frequently Asked Questions about Sodium
Q. How is this test performed?
This test is performed on a blood sample. A syringe with a fine needle attached is used to withdraw blood sample from a blood vessel in your arm generally from the inner side of the elbow area. The doctor, nurse or the phlebotomist will tie an elastic band around your arm which will help the blood vessels to swell with blood and hence makes it easier to withdraw blood. You may be asked to tightly clench your fist. Once the veins are clearly visible, the area is cleaned with an antiseptic solution and then the needle is inserted into the blood vessel to collect the sample. You may feel a tiny pinprick during the procedure. Blood sample once collected is then sent to the laboratory.
Q. Is there any risk associated with this test?
There is no risk associated with the test. However, as this test involves a needle prick to withdraw the blood sample, rarely, a patient may experience increased bleeding, hematoma (blood collection under the skin) formation, bruising or infection at the site of needle prick.
Provided By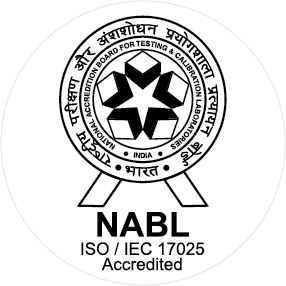 NABL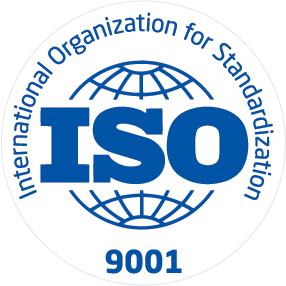 ISO
Clinitech Laboratory Private Limited was registered at Registrar of Companies Mumbai on 19 March, 2010 and is categorised as Company limited by Shares and an Non-govt company. Clinitech Laboratory Private Limited's Corporate Identification Number (CIN) is U85195MH2010PTC201078 and Registeration Number is 201078. Clinitech Laboratory Private Limited registered address on file is AL - 1 / 545 & 546, SECTOR 16, AIROLI, NAVI MUMBAI MH 400708 IN, Navi Mumbai - 400708, Maharashtra, India. Clinitech Laboratory Private Limited currently have 2 Active Directors / Partners: Jagdish Umakant Nayak, Jyoti Jagdish Nayak, and there are no other Active Directors / Partners in the company except these 2 officials. Clinitech Laboratory Private Limited is involved in Community, Personal & Social Services Activity
Available at Other Labs