Overview of Procalcitonin
What is Procalcitonin?
Procalcitonin is a substance secreted by cells in response to bacterial infection as well as tissue damage. The Procalcitonin Test measures the levels of procalcitonin in blood.
Why is Procalcitonin done?
The Procalcitonin Test is performed:
·     To determine the presence of bacterial infection and distinguish bacterial infections from other infections in case of similar symptoms
·         To help in diagnosis of sepsis and determine its extent
·         To monitor and guide antibiotic treatment for bacterial infections
What does Procalcitonin Measure?
Procalcitonin is a substance secreted by most cells of the body in response to bacterial infections or tissue injuries. It is a precursor of the enzyme calcitonin secreted by the thyroid gland. In case of a large-scale bacterial infection and sepsis, procalcitonin levels show a significant increase.
The immune system of the body responds quickly in case of a bacterial infection by producing inflammation which limits bacterial growth and white blood cells arrive at the site of infection to destroy the bacterial pathogens. The immune system localizes the bacterial infection. However, if the infection is not controlled, sepsis starts to occur. If sepsis is left untreated, it may become fatal.
The Procalcitonin Test helps to detect infection in the early stages so that it can be treated effectively. It also helps to differentiate between bacterial and non-bacterial infections so that the treatment may be provided appropriately.
Preparation for Procalcitonin
No special preparation required
Sample Type for Procalcitonin
The sample type collected for Procalcitonin is: Blood
---
Interpreting Procalcitonin results
Interpretations
Normal range (approx.): Below 0.15ng/mL
Below 0.50ng/mL: Low risk of severe sepsis
0.50 to 2.00ng/mL: Borderline risk of severe sepsis
Above 2.00ng/mL: High risk of severe sepsis
Procalcitonin is almost undetectable in a normal healthy individual. Results of the Procalcitonin Test are to be interpreted in combination with other tests and clinical findings.
---
Answers to Patient Concerns & Frequently Asked Questions (FAQs) about Procalcitonin
Frequently Asked Questions about Procalcitonin
Q. How is this test performed?
This test is performed on a blood sample. A syringe with a fine needle is used to withdraw blood from a blood vessel in your arm. The healthcare provider will tie an elastic band around your arm to make the blood vessels swell with blood. This makes it easier to withdraw blood. You may be asked to tightly clench your fist. Once the veins are clearly visible, the area is cleaned with an antiseptic solution and then the needle is inserted into the blood vessel to collect the sample. You will feel a tiny pinprick during the procedure. Blood sample once collected will then be sent to the laboratory.
Q. Is there any risk associated with this test?
There is no risk associated with the test. However, since this test involves a needle prick to withdraw the blood sample, in very rare cases, a patient may experience increased bleeding, hematoma formation (blood collection under the skin), bruising or infection at the site of needle prick.
Q. Is there any preparation required before the test?
Inform the doctor about the medications you may be taking. No other specific preparations are usually required before this test.
Q. What other tests can be prescribed by your doctor in case the results of Procalcitonin Test is not normal?
Other tests that may be prescribed upon appearance of an abnormal result include: · C-Reactive Protein Test · Bacterial Culture Test · Complete Blood Count (CBC) Test · Lactate Test · Comprehensive Metabolic Panel Test
Q. What are the common symptoms of sepsis?
The most common clinical symptoms that may indicate a large-scale systemic bacterial infection or sepsis are: · Fever with shivering or chills · Clammy and sweaty skin · Extreme discomfort or pain in any part of the body or the entire body · Rapid breathing · Increased heartbeat · Confusion, dizziness · Reduced frequency of urination
Q. What conditions other than bacterial infection can cause increased procalcitonin levels in the body?
Apart from a bacterial infection, certain other conditions can also mildly to moderately elevate the procalcitonin levels in blood. These conditions include: · Tissue injury due to trauma, surgery, etc. · Large-scale burns · Inflammation of the pancreas (pancreatitis) · Heart attacks · Rejection of organ transplant · Advanced urinary tract infection in children involving the kidneys · Viral diseases like pneumonia
Q. Who are at risk of developing sepsis?
Sepsis is a large-scale systemic bacterial infection that has spread to the whole body. People who are at a risk of developing sepsis include: · Newborns and infants · The elderly · Patients after surgery · People with medical devices such as catheters · Patients suffering from Diabetes · Patients with weakened or compromised immune systems due to conditions like AIDS · Otherwise healthy individuals with bacterial infection left untreated
Provided By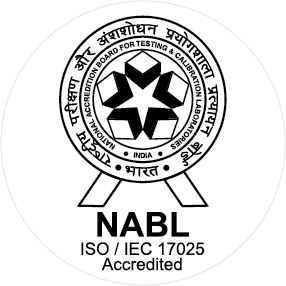 NABL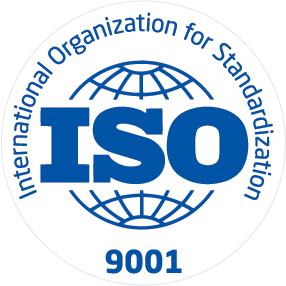 ISO
About Clinitech Laboratory Pvt Ltd
Clinitech Laboratory Private Limited was registered at Registrar of Companies Mumbai on 19 March, 2010 and is categorised as Company limited by Shares and an Non-govt company. Clinitech Laboratory Private Limited's Corporate Identification Number (CIN) is U85195MH2010PTC201078 and Registeration Number is 201078. Clinitech Laboratory Private Limited registered address on file is AL - 1 / 545 & 546, SECTOR 16, AIROLI, NAVI MUMBAI MH 400708 IN, Navi Mumbai - 400708, Maharashtra, India. Clinitech Laboratory Private Limited currently have 2 Active Directors / Partners: Jagdish Umakant Nayak, Jyoti Jagdish Nayak, and there are no other Active Directors / Partners in the company except these 2 officials. Clinitech Laboratory Private Limited is involved in Community, Personal & Social Services Activity
Available at Other Labs