AAROGYAM 2020 A
(AAROGYAM 2020 A)
AAROGYAM 2020 A Test Includes 69 tests
View All
This test is for
Male, Female
Test Preparation
Do not eat or drink anything other than water for 8-12 hours before the test.
Overview
---
What is AAROGYAM 2020 A?
Aarogyam 2020 A is a lab test package meant to diagnose various aspects of your health. This package is suitable for males and females of all age groups. It includes a total of 70 tests for a comprehensive health evaluation. It is also ideal for those already suffering from diabetes, thyroid disorders, heart conditions, kidney or liver disease, to monitor the progress of their treatment.

What does AAROGYAM 2020 A Measure?
Aarogyam 2020 A is a complete health checkup or diagnostic scan of your body that includes kidney, liver, blood, urine, and thyroid to assess your current health status & to screen you for any possible warning signs or for any health abnormalities. The following tests are a part of the Aarogyam 2020 A.

Liver function test (LFT) is used to assess the function of the liver and is done when any liver disease like viral hepatitis, alcoholic hepatitis, autoimmune hepatitis, and cirrhosis (scarring of the liver) is suspected. This test is also done for monitoring of any ongoing treatment or simply as a part of a routine checkup.

Kidney Function Test (KFT) is a group of blood tests, which is used to determine how well the kidneys are working. KFT is performed either as a part of routine health checkups or to help diagnose any disease affecting the kidneys. It can also screen people at risk for the development of any kidney disease and even to monitor treatment efficacy of kidney diseases.

Testosterone total detects the levels of testosterone in males and females. In males, it is done to diagnose the cause of conditions like erectile dysfunction or infertility. In females, it is done to diagnose the cause of conditions like virilization (females develop masculine physical features). Also, in females, it is done to diagnose the cause of infertility or polycystic ovary syndrome (PCOS). In children, it is done to find out the reason for ambiguous genitalia (a condition in which the infant's genitals are not clearly male or female) and for delayed or early puberty.

 Lipid profile is a group of blood tests that detects the levels of different types of lipids present in the blood. A lipid profile measures cholesterol, HDL cholesterol, LDL cholesterol, and triglycerides. It is done to screen for the risk of cardiovascular disease and to monitor patients who have risk factors for cardiovascular diseases.

The Homocysteine Test measures the levels of homocysteine in the blood. Homocysteine is an amino acid which at increased levels in the body can damage the inner lining of the blood vessels that increases the chances of blood clot formation. The Homocysteine Test measures the levels of homocysteine in the blood. The Homocysteine Test is performed to screen for heart attack and stroke, especially in people with no known risk factors but with a family history of cardiovascular diseases. This test also detects and diagnoses an inherited disease called homocystinuria in newborns and infants and even detects deficiency of Vitamin B6, B12, or Folic acid.

Vitamin profile is specially designed to test for common vitamin deficiencies, especially Vitamin D, Vitamin B12, and folic acid. This test is done if you face symptoms of vitamin D deficiency like bone malformation in children (rickets), bone weakness, or fractures in adults (osteomalacia) or any risk factors for vitamin D deficiency like old age, limited sun exposure, obesity, or recent gastric bypass surgery. This test is also done if you have symptoms of anemia like weakness, tiredness, pale skin (deficiency of B12), or folic acid deficiency. This is also a preferred test if you have symptoms or signs of nerve problems like numbness, burning in hands, feet, arms, tingling sensation which may be due to vitamin B12 deficiency.

Cystatin C is a test in which Cystatin C, a protein produced by the cells in your body is detected. A blood test for cystatin C finds your GFR (glomerular filtration rate). Your GFR number helps your healthcare provider know how well your kidneys are functioning.

Hemogram or Complete blood count (CBC) is a group of tests that provides information about your blood group and blood cells like Red Blood Cells (RBC), White Blood Cells (WBC) and platelets. It is routinely performed to provide an overview of a patient's general health status.it is also helpful in detecting a variety of disorders including infections, anemia, diseases of the immune system, and blood cancers and is done to monitor an existing blood disorder and its treatment such as chemotherapy or radiotherapy.

Iron deficiency profile
This test is ordered when either deficiency of iron or excess of iron is suspected in your body. The symptoms of iron deficiency are pale skin, fatigue, headaches, weakness. This test is ordered if you have signs or symptoms of iron deficiency anemia like fatigue, weakness, headaches or your CBC shows that your hemoglobin and hematocrit are low and RBCs are smaller and paler indicating iron deficiency anemia. This tests can even be done if you have signs or symptoms of increased accumulation of iron in the body like joint pain, abdominal pain, fatigue, loss of body hair

Thyroid profile total is a group of tests that are done together to detect or diagnose thyroid diseases. It measures the levels of the following three hormones in the blood: Thyroid Stimulating Hormone (TSH), Thyroxine (T4) - Total and TriIodothyronine (T3) - Total. It is done To diagnose any suspected thyroid disease (Hypothyroidism or Hyperthyroidism). It also monitors treatment in patients with thyroid diseases.

Zinc, serum test measures the amount of zinc in the blood. The Serum Zinc Test is performed to determine the levels of zinc in the serum to determine deficiency to monitor treatment for zinc deficiency

The diabetic screening test consists of the HbA1c test and the average blood sugar test. HbA1c or glycosylated hemoglobin test is an important tool in diagnosing and monitoring your diabetes. Hemoglobin, a protein found in your red blood cells, carries oxygen from the lungs to the rest of the body and glucose tends to attach to this protein. It is a reliable technique of finding your blood sugar levels as it measures average blood glucose of the past two to three months( the average lifespan of a red blood cell is 120 days). Higher the A1c results, the higher is the glucose attached to your red blood cells. This test reveals your blood glucose level and also whether or not you are at the risk of diabetes.


Ketone testing is required when the person has type I diabetes and requires management in order to avoid any kind of dangerous complications from occurring. In case a person is suffering from type I diabetes, it is usually recommended to get the ketone test done. Ketones can occur when an individual has an insufficient amount of insulin present in their body.

Copper, Serum test is performed to check the presence of copper in the body of the patient. Deficiency in copper in the body can lead to several conditions. However, increased copper concentration can also be indicative of some diseases. This test is useful in diagnosing those diseases as well. To measure the amount of copper in the blood, urine, or liver tissue and to identify copper deficiency or excess. To help diagnose and monitor Wilson's disease, Menkes disease, primary biliary cirrhosis, and Indian childhood cirrhosis. To follow up when you are being treated for a copper-related condition. To monitor copper concentrations during the third trimester of pregnancy

Fructosamine
This test is helpful in assessing intermediate term glycemic control. Fructosamine reflects glycemic control in diabetic patients over the previous 2 to 3 weeks. High values indicate poor control. The fructosamine test is basically done in patients suffering from Diabetes mellitus.

Cardiac risk markers
This is a group of tests and markers that have been proven to indicate a person's chance of having a cardiovascular event such as a heart attack or stroke. This type of assessment includes 5 tests which are High Sensitive CRP, Lipoprotein A, Apolipoprotein A1 & B Apo A1/ApoB Ratio, Apolipoprotein - B, and Apolipoprotein - A1


Tests Included
(69 tests)
---
Liver Function Test

(includes 11 tests)

Alanine Transaminase

Aspartate Aminotransferase

Protein Total, Serum (includes 4 tests)

Gamma Glutamyl Transferase

Alkaline Phosphatase

Bilirubin (Total, Direct and Indirect) (includes 3 tests)

Kidney Function Test

(includes 3 tests)

Lipid Profile

(includes 5 tests)

Triglycerides

Cholesterol - Total

Cholesterol - HDL

Very Low Density Lipoprotein

Cholesterol - LDL

Hemogram

(includes 28 tests)

Platelet To Large Cell Ratio

Immature Granulocyte Percentage

Hemoglobin

Platelet Count

Red Blood Cell Count

Lymphocyte Percentage

Packed Cell Volume

Mean Corpuscular Volume (MCV)

Red Cell Distribution Width (RDW)

Mean Corpuscular Hemoglobin Concentration (MCHC)

RDW SD

Total Leucocyte Count

Absolute Eosinophil Count

Nucleated Red Blood Cells Percentage

Absolute Lymphocyte Count

Platelet Distribution Width

Absolute Basophil Count

Absolute Monocyte Count

Differential Eosinophil Count

Mean Corpuscular Hemoglobin

Platelet Crit

Mean Platelet Volume

Immature Granulocytes

Differential Neutrophil Count

Nucleated Red Blood Cells

Differential Monocyte Count

Differential Basophil Count

Absolute Neutrophil Count

Iron Deficiency Profile

(includes 3 tests)

Iron Serum

Total Iron Binding Capacity

Percent Transferrin Saturation

Thyroid profile Total

(includes 3 tests)

Thyroid Stimulating Hormone

Thyroxine - Total

Triiodothyronine Total

Diabetic Screen

(includes 2 tests)

Glycosylated Hemoglobin

Average Glucose (For last 60 - 90 days)

Cardiac Risk Markers

(includes 5 tests)

High Sensitive CRP

Lipoprotein A

Apolipoprotein A1 & B Apo A1/ApoB Ratio

Apolipoprotein - B

Apolipoprotein - A1
---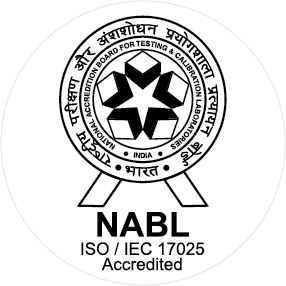 NABL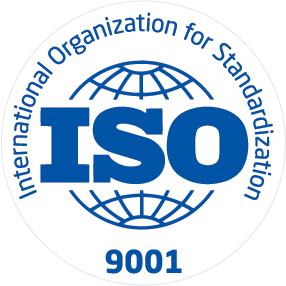 ISO
Thyrocare Technologies Limited is India's first and most advanced Totally Automated Laboratory having its strong presence in more than 2000 cities / towns in India and internationally. Thyrocare is India's first fully automated diagnostic laboratory with a focus on providing quality at affordable costs to laboratories and hospitals in India and other countries. Thyrocare operates with a Centralized Processing Laboratory (CPL) in Mumbai - India for esoteric tests; and Regional Processing...
Know More