Thyroid Stimulating Hormone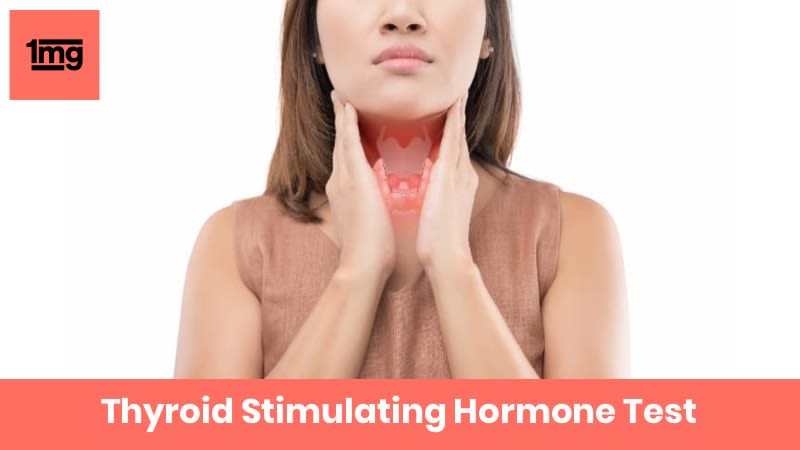 Overview of Thyroid Stimulating Hormone
What is Thyroid Stimulating Hormone?
Thyroid Stimulating Hormone (TSH) is a hormone secreted into the blood by Pituitary gland. TSH signals thyroid gland (a small, butterfly-shaped gland located in front of the neck) to release the thyroid hormones into the blood. The Thyroid Stimulating Hormone (TSH) Test measures the levels of TSH in the blood.
Sample Type
The sample type collected for Thyroid Stimulating Hormone is: Blood
Preparation for Thyroid Stimulating Hormone
No special preparation required
Why Get Tested for Thyroid Stimulating Hormone?
To diagnose any suspected thyroid diseases (Hypothyroidism or Hyperthyroidism)

To monitor the effect of treatment in patients with thyroid diseases e.g. in case of hypothyroid patients receiving various thyroid hormone preparations: Low values are found in states of high doses

To screen for any thyroid diseases during pregnancy

To screen for any thyroid diseases in newborns
Understand more about Thyroid Stimulating Hormone
Thyroid Stimulating Hormone (TSH) test measures the amount of TSH in your blood which helps to find out if the thyroid gland is working normally or not. Low TSH levels indicate hyperthyroidism and high TSH levels indicate hypothyroidism.
In case of hyperthyroidism, the thyroid gland produces very high amounts of thyroid hormones (T3 and T4) and you may experience symptoms of weight loss, rapid heartbeat, tremors, sweating, anxiety, increased sensitivity to heat etc. In case of Hypothyroidism, there is a decreased production of thyroid hormones (T3 and T4) which may cause symptoms like weight gain, fatigue, slow heart rate, increased sensitivity to cold, depression, dry and thin hair etc.
There is a feedback system in the body to maintain stable amounts of the thyroid hormones (T3 and T4) in the blood. TSH signals the thyroid gland to make and release the thyroid hormones (T3 & T4) into the blood when the level of thyroid hormones is low and can also signal the thyroid gland to lower the production of thyroid hormones when the level of thyroid hormones is very high. So, when the thyroid hormone (T3 and T4) levels decrease, the pituitary gland is stimulated to release TSH and this high TSH levels, in turn, stimulates thyroid gland to release more thyroid hormone (T3 & T4) from the thyroid gland and the vice-versa happens when the thyroid hormone levels are very high.
---
What Results of Thyroid Stimulating Hormone mean?
Interpretations
The TSH normal range may vary from lab to lab. 
The TSH normal range for different age groups is given below:
Patients (Age)                                            TSH Normal Range
| | |
| --- | --- |
| Premature Infants (28-36 Weeks) | |
|  1st Week of Life | 0.20-27.90 mIU/L |
| Term Infants (>37 Weeks) | |
|  Serum or Cord Blood | 1.00-39.00 mIU/L |
|  1-2 Days | 3.20-34.60 mIU/L |
|  3-4 Days | 0.70-15.40 mIU/L |
|  5 Days-4 Weeks | 1.70-9.10 mIU/L |
|  1-11 Months | 0.80-8.20 mIU/L |
|  1-19 Years | 0.50-4.30 mIU/L |
|  ≥20 Years | 0.40-4.50 mIU/L |
| Pregnancy | |
|  First Trimester | 0.26-2.66 mIU/L |
|  Second Trimester | 0.55-2.73 mIU/L |
|  Third Trimester | 0.43-2.91 mIU/L |
If your TSH level is increased, it usually indicates that you have hypothyroidism. Hashimoto's thyroiditis is the most common cause of primary hypothyroidism. 
If your TSH level is decreased, it usually indicates hyperthyroidism. Grave's disease, multinodular goiter, toxic nodule are some of the common causes of hyperthyroidism. 
Note: TSH normal range levels show circadian variation (fluctuates during the 24-hour cycle), reaching peak levels between 2-4 am and are at a low between 6-10 pm.
---
Patient Concerns about Thyroid Stimulating Hormone
Frequently Asked Questions about Thyroid Stimulating Hormone
Q. What is Hyperthyroidism?
Hyperthyroidism is a condition in which the thyroid gland is overactive and there is an increased production of thyroid hormones by the thyroid gland. Causes of Hyperthyroidism include Graves' disease, multinodular goiter, thyroid nodules, toxic adenoma, inflammation of the thyroid, eating too much iodine, and too much synthetic thyroid hormone. Diagnosis of this condition can help to relieve the symptoms and prevent long term complications.
Q. What are the symptoms of Hyperthyroidism?
Symptoms of Hyperthyroidism include: Rapid heartbeat (tachycardia) — commonly more than 100 beats/minute — irregular heartbeat (arrhythmia) or pounding of your heart (palpitations), sudden weight loss, nervousness, anxiety, irritability, tremor (usually a fine trembling in your hands and fingers), changes in menstrual patterns, increased sensitivity to heat, changes in bowel patterns (especially more frequent bowel movements), an enlarged thyroid gland (goiter) which may appear as a swelling at the base of your neck, increased appetite, sweating, fatigue, muscle weakness, sleep disturbances, skin thinning, fine and brittle hair
Provided By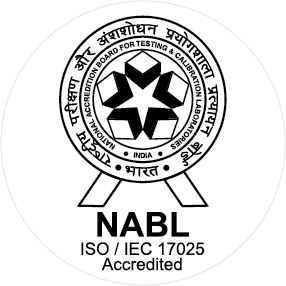 NABL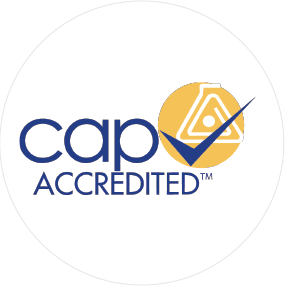 CAP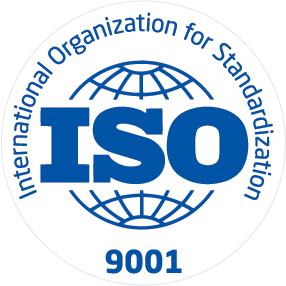 ISO
We focus on providing patients quality diagnostic healthcare services in India. Through our network, we offer patients convenient locations for their diagnostic healthcare services and efficient service. With over 3368 diagnostic and related healthcare tests and services offered, we believe we are capable of performing substantially all of the diagnostic healthcare tests and services currently prescribed by physicians in India. Our key competitive strengths are: Business model focused on the patient as a customer and an established consumer healthcare brand associated with quality services, in a market where patients generally choose their diagnostic healthcare service provider. Well-positioned to leverage upon one of the fastest-growing segments of the Indian healthcare industry. A network whose growth yields greater economies of scale, combined with a hub and spoke model that is scalable for further growth. Centralized information technology platform that fully integrates our network and is scalable. Attractive financial performance, financial profile and return on invested capital. Experienced leadership team with strong industry expertise and successful track record. Some of our laboratories have achieved International Organization for Standardization, or ISO, certification for their quality systems. Our National Reference Laboratory has obtained ISO 9001:2008 certification (for the performance of routine and advanced diagnostic pathology testing services, including clinical trials), ISO 15189:2007 (for quality management in medical laboratories), ISO 15189:2012 certification (in the field of medical testing) and ISO 27001:2013 certification (for establishing an effective information management system that maintains and processes information security at our data center).
Available at Other Labs