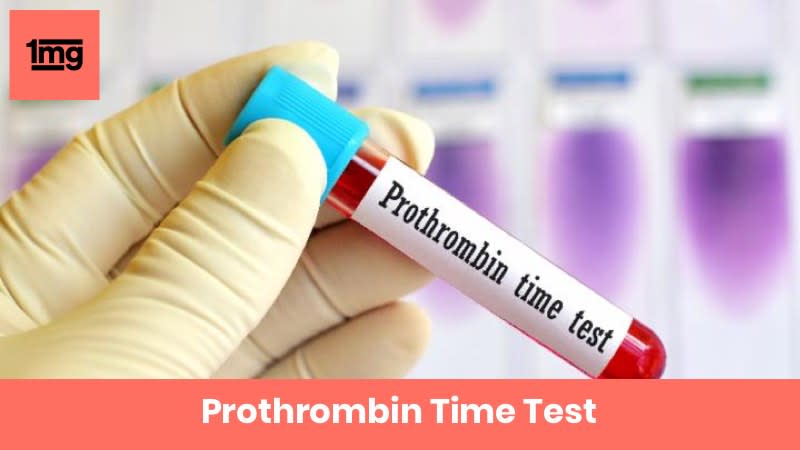 Overview of Prothrombin Time
What is Prothrombin Time?
The Prothrombin Time (PT) Test is performed to estimate the ability of the blood to clot in order to detect a bleeding disorder or clotting disorder and to monitor the effects of anticoagulant medication, warfarin.
Sample Type
The sample type collected for Prothrombin Time is: Blood
Preparation for Prothrombin Time
No special preparation required
Why Get Tested for Prothrombin Time?
The Prothrombin Time Test is performed:
·         To detect and diagnose bleeding disorder or clotting disorder
·         Before the surgical procedure
·         To monitor the efficacy of treatment with anticoagulating agent warfarin
Understand more about Prothrombin Time
In case of any bleeding, the body responds to stop the blood loss as quickly as possible by forming a blood clot. This process of blood clotting or coagulation is called hemostasis and involves a series of chemical reactions in the blood (coagulation cascade) which activates blood proteins called coagulation factors one after another in a series. The activated coagulation factors lead to the formation of fibrin mesh around the platelets and other blood cells at the site of bleeding and this complex hardens to form a "blood clot".
Coagulation cascade proceeds by two pathways, the intrinsic pathway, and the extrinsic pathway. These pathways later merge together into a common pathway. Prothrombin (Coagulation Factor II) is converted to its active form thrombin in one of the reactions. The PT Test assesses the functioning of Blood Coagulation Factors I, II, V, VII, and X, which are parts of the extrinsic and common pathways by measuring the time taken for conversion of prothrombin to thrombin. The Activated Partial Thromboplastin Time (aPTT) Test measures the functioning of Blood coagulation Factors I, II, V, XII, VIII, IX, X, and XI, along with other factors Prekallikrein (PK), and High Molecular Weight Kininogen (HK) which form parts of the intrinsic and common coagulation pathways. The PT and aPTT tests are usually performed together and the results of both are evaluated simultaneously to determine the rate of blood clotting.
Warfarin is a drug prescribed in the treatment of conditions caused or worsened by excessive blood clotting like Deep Vein Thrombosis (blood clot formation in blood vessels), irregular heartbeats, etc. The PT test is also performed to evaluate the effectiveness of warfarin treatment. When performed to determine warfarin efficacy, the result of the PT Test is expressed in terms of a measurement scale called the International Normalized Ratio (INR). Since the PT Tests are performed using different reagents in different labs giving rise to widely varying results in other conventional units, the INR system was created to maintain uniformity in the results.
---
What Results of Prothrombin Time mean?
Interpretations
Normal Reference Ranges:
Prothrombin time (PT): 8.7-11.5 seconds
International normalized ratio (INR): 0.8-1.2
INR during Warfarin treatment: 2.0 to 3.0
Prothrombin time longer than the normal range indicates a bleeding disorder where blood takes a longer time to clot.
Prothrombin time shorter than the normal range indicates a clotting disorder where blood takes lesser time to clot.
The PT and aPTT tests are usually performed and evaluated simultaneously, and the results may be interpreted as follows:
| | | |
| --- | --- | --- |
| PT  RESULT |  aPTT RESULT | CONDITIONS INDICATED |
| High | Normal | Liver diseases, Vitamin K deficiency, reduced activity of Factor VII, Disseminated Intravascular Coagulation (DIC), Warfarin treatment |
| Normal | High | Reduced activity of Factors VIII, IX, XI, or XII, von Willebrand disease, autoantibodies destroying one or more coagulation factors |
| High | High | Reduced activity of Factors I, II, V or X, liver diseases, DIC, an overdose of Warfarin |
| Normal | Normal | Normal hemostasis usually. However, normal results may also appear in a mild reduction in coagulation factor activity and mild cases of von Willebrand disease. |
---
Patient Concerns about Prothrombin Time
Frequently Asked Questions about Prothrombin Time
Q. How is this test performed?
This test is performed on a blood sample. A syringe with a fine needle attached is used to withdraw blood sample from a blood vessel in your arm generally from the inner side of the elbow area. The doctor, nurse or the phlebotomist will tie an elastic band around your arm which will help the blood vessels to swell with blood and hence makes it easier to withdraw blood. You may be asked to tightly clench your fist. Once the veins are clearly visible, the area is cleaned with an antiseptic solution and then the needle is inserted into the blood vessel to collect the sample. You may feel a tiny pinprick during the procedure. Blood sample once collected is then sent to the laboratory.
Q. Is there any risk associated with this test?
There is no risk associated with the test. However, as this test involves a needle prick to withdraw the blood sample, rarely, a patient may experience increased bleeding, hematoma (blood collection under the skin) formation, bruising or infection at the site of needle prick.
Provided By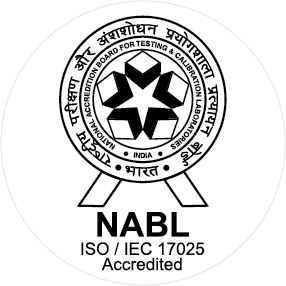 NABL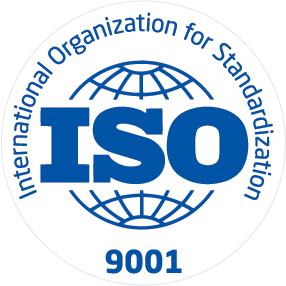 ISO
Primex Healthcare and Research Private Limited is a company incorporated in Chennai, India that aims to deliver premium quality healthcare services at affordable prices across India.\r\nIndia has a highly fragmented diagnostics services industry that has many local players and a few regional/national players. The services are costly and not within the reach of most of India. To take advantage of the typical volume spike that the right price can deliver, Primex has introduced the low cost "Jet Konnect" model with a graded pan India rollout strategy. Primex Scans & Labs, a division of Primex Healthcare, is the diagnostic arm that delivers high-end scan and laboratory services at affordable prices by providing a professional, dependable, accessible and affordable service. Driven by volumes, Primex passes on the economies of scale as a direct benefit to the customer. Primex brings the best of medical equipment from pioneers like Philips and Toshiba and technology developed in-house to guarantee precise and timely results. Primex takes customer service to the next level by enabling unique services like home collection, 24x7 centers, online & SMS-based report tracking and delivery, 24x7 appointments through a dedicated call center and much more. Primex now has 6 primary locations spread across Chennai providing 2000+types of investigations including MRI scan, CT scan, digital X-Ray, Ultrasound, computerized ECG, TMT and lab tests. Primex is backed by Kalpathi Investments as a strategic and significant shareholder in the company.
Available at Other Labs