Overview of Ferritin
What is Ferritin?
Ferritin is a protein that acts as the main storage for iron inside the cells. The Ferritin Test checks for the levels of the ferritin in blood to determine the levels of iron in the body and judge the body's capacity to store iron.
Why is Ferritin done?
The Ferritin Test is performed:
·         To confirm iron deficiency anemia detected in routine check-ups
·         To determine iron deficiency or iron overload in the body
·         To determine the capacity of the body to store iron
What does Ferritin Measure?
Iron is an essential micronutrient that is required by the body in trace amounts. Iron plays an essential role in a number of body activities, the most important of which is in the formation and functioning of red blood cells or RBCs. Iron is an integral part of a protein called hemoglobin in the RBCs. RBCs transport oxygen from the lungs to other body tissues.
Iron is not produced by the body and its only source is diet. Only a minute quantity of iron is required by the body. Most of the iron obtained from the food is converted to hemoglobin in the RBCs. Excess iron absorbed from food is stored as ferritin and hemosiderin, and a small amount as myoglobin and enzymes. Ferritin is stored in the liver, spleen, bone marrow, and skeletal muscles. When iron levels in the blood drop, it is recovered from these stored iron reserves.
Iron deficiency may occur due to insufficient dietary consumption of iron, excessive loss of blood from injuries, bleeding during periods, during pregnancy, etc. Iron deficiency could also be because of diseases like Celiac disease which prevent absorption of nutrients from food. Increased ferritin levels in the blood may occur due to excess iron consumption through diet or iron supplements, multiple blood transfusions within a short duration, liver damage, alcoholism, or due to conditions like hemochromatosis where the body absorbs excessive iron from food. Ferritin is also an acute phase reactant which means that its levels increase in response to inflammation.  Increased ferritin levels can be observed in patients suffering from chronic infections, autoimmune diseases, liver diseases, kidney failure, and in presence of malignant tumors.
A very small amount of ferritin is found in circulation. Iron binds to another protein called transferrin in blood. The Ferritin Test is performed in combination with other iron measurement tests like Iron Test, Total Iron Binding Capacity (TIBC) Test, and Unsaturated Iron Binding Capacity (UIBC) Test. The results are interpreted accordingly.
Preparation for Ferritin
Do not eat or drink anything other than water for 8-12 hours before the test.
Sample Type for Ferritin
The sample type collected for Ferritin is: Blood
---
Interpreting Ferritin results
Interpretations
Normal levels:
·         Adults:
Males: 20 to 250 ng/mL
Females 18 to 39 years age: 10 to 120 ng/mL
Females over 40 years age: 12 to 263 ng/mL
·         Children:
Newborns 25 to 200 ng/mL
Infants 1 month age: 200 to 600 ng/mL
Infants 2 to 5 months age: 50 to 200 ng/mL
Children 6 months to 15 years age: 7 to 140 ng/mL
Ferritin test results are usually interpreted in combination with other iron tests as follows:
| | | | | | |
| --- | --- | --- | --- | --- | --- |
| Iron | TIBC | UIBC | Transferrin Saturation | Ferritin | Condition |
| Low | High | High | Low | Low | Iron Deficiency |
| High | Low | Low | High | High | Hemochromatosis, Hemosiderosis |
| Low | Low/Normal | Low/Normal | Low/Normal | High/Normal | Chronic Illness |
| High | Normal/Low | Low/Normal | High | High | Hemolytic Anemia |
| Normal/High | Normal/Low | Low/Normal | High | High | Sideroblastic Anemia |
| High | Normal | Low | High | Normal | Iron Poisoning |
Higher than normal levels of ferritin in blood is called hyperferritinemia.
Lower than normal levels of ferritin in blood is called hypoferritinemia.
Provided By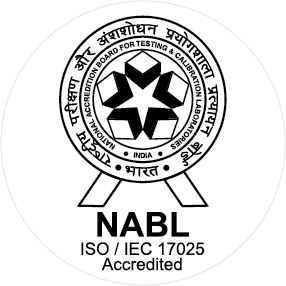 NABL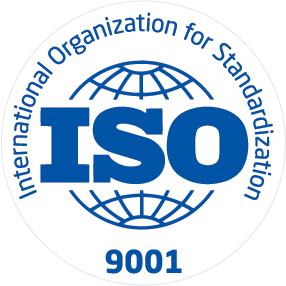 ISO
About PRIMEX SCANS AND LABS PRIVATE LIMITED
Primex Healthcare and Research Private Limited is a company incorporated in Chennai, India that aims to deliver premium quality healthcare services at affordable prices across India.\r\nIndia has a highly fragmented diagnostics services industry that has many local players and a few regional/national players. The services are costly and not within the reach of most of India. To take advantage of the typical volume spike that the right price can deliver, Primex has introduced the low cost "Jet Konnect" model with a graded pan India rollout strategy. Primex Scans & Labs, a division of Primex Healthcare, is the diagnostic arm that delivers high-end scan and laboratory services at affordable prices by providing a professional, dependable, accessible and affordable service. Driven by volumes, Primex passes on the economies of scale as a direct benefit to the customer. Primex brings the best of medical equipment from pioneers like Philips and Toshiba and technology developed in-house to guarantee precise and timely results. Primex takes customer service to the next level by enabling unique services like home collection, 24x7 centers, online & SMS-based report tracking and delivery, 24x7 appointments through a dedicated call center and much more. Primex now has 6 primary locations spread across Chennai providing 2000+types of investigations including MRI scan, CT scan, digital X-Ray, Ultrasound, computerized ECG, TMT and lab tests. Primex is backed by Kalpathi Investments as a strategic and significant shareholder in the company.
Available at Other Labs