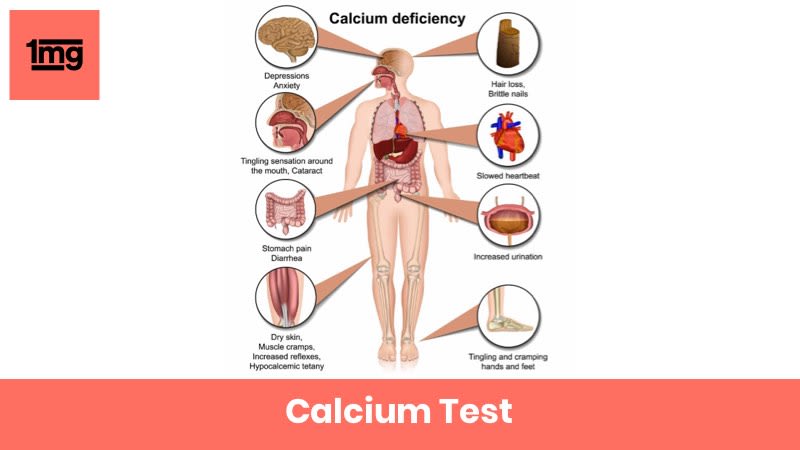 Overview of Calcium
What is Calcium?
Calcium (Ca2+) is both a mineral and an electrolyte which plays important roles in a number of body activities. It is vital in the formation and maintenance of healthy bones of proper density. Calcium is also essential in the process of cell signaling (communication between cells to coordinate cellular activities in a tissue and interaction with other tissues), blood clotting, and in the proper functioning of muscles, heart, and nerves. The Calcium Test (Total) measures the total amount of calcium in the blood.
Sample Type
The sample type collected for Calcium is: Blood
Preparation for Calcium
Do not eat or drink anything other than water for 8-12 hours before the test.
Why Get Tested for Calcium?
The Calcium Test is performed:
·        As a part of regular metabolic panel health checkups to measure calcium levels in the blood
·          Upon the appearance of symptoms indicating excess or shortfall of calcium
·       To check for diseases causing abnormalities in calcium level in blood like thyroid or parathyroid disorders, heart diseases, kidney diseases, neurological diseases, pancreatitis (inflammation of the pancreas) and bone and teeth diseases
·        At regular intervals to monitor treatment efficacy of calcium supplements or Vitamin D supplements
·        To monitor critically ill patients
·      To monitor the progress of the condition and the efficacy of treatment after the kidney transplant, and in certain types of cancer
·        To monitor calcium levels during and after large-volume blood transfusions
Understand more about Calcium
Calcium is essential for body processes including cell signaling, blood clotting, contraction of muscles, and functioning of nerves. It plays a crucial role in the formation and maintenance of healthy bones. Deficiency of calcium results in Osteoporosis, a disease in which the bones lose their density and become soft and fragile, causing them to fracture very easily.
About 99% of the total amount of calcium received by the body is bound as calcium complex in bones, and the remaining 1% lies in blood circulation. Of the amount of calcium circulating in the blood, about half remains bound to albumin protein or other ions and are metabolically inactive, while the remaining half remains free and metabolically active. Blood Calcium tests can be of two types: Total Calcium Test used to measure the total calcium concentration in blood including both the free and bound forms, and Ionized Calcium Test used to measure the concentration of only the metabolically active form.
Calcium levels in the blood are maintained within a very narrow range by a number of mechanisms. Deviation from the normal range of calcium concentration causes Hypocalcemia (low levels of calcium), or Hypercalcemia (excess of calcium). Both these conditions impact normal body processes in the short term and may give rise to other conditions in the long term.
A blood calcium test cannot be used to check for a lack of calcium in your diet or for osteoporosis (loss of calcium from bones) as the body can have normal calcium levels even in case of dietary deficiency of Calcium. The body can augment mild calcium deficiency by releasing the calcium stored in bones.
---
What Results of Calcium mean?
Interpretations
Normal range: 8.5 to 10.5 mg/dL (2.2 to 2.7 mmol/L approx.)
Hypocalcemia: Below 8.5 mg/dL (Below 2.2 mmol/L approx.)
Hypercalcemia: Above 10.5 mg/dL (Above 2.7 mmol/L approx.)
Calcium concentration in the body is maintained within a narrow normal range between 8.5mg/dL and 10.5mg/dL.
Hypocalcemia or low blood calcium is indicated if calcium concentration lies below the normal range.
Hypercalcemia or high blood calcium is indicated if calcium concentration lies above the normal range.
---
Patient Concerns about Calcium
Frequently Asked Questions about Calcium
Q. How is this test performed?
This test is performed on a blood sample. A syringe with a fine needle attached is used to withdraw blood sample from a blood vessel in your arm generally from the inner side of the elbow area. The doctor, nurse or the phlebotomist will tie an elastic band around your arm which will help the blood vessels to swell with blood and hence makes it easier to withdraw blood. You may be asked to tightly clench your fist. Once the veins are clearly visible, the area is cleaned with an antiseptic solution and then the needle is inserted into the blood vessel to collect the sample. You may feel a tiny pinprick during the procedure. Blood sample once collected is then sent to the laboratory.
Q. Is there any risk associated with this test?
There is no risk associated with the test. However, as this test involves a needle prick to withdraw the blood sample, rarely, a patient may experience increased bleeding, hematoma (blood collection under the skin) formation, bruising or infection at the site of needle prick.
Provided By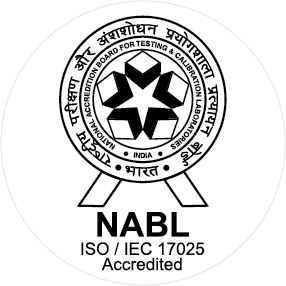 NABL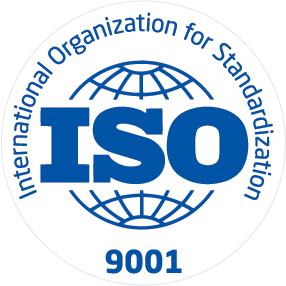 ISO
Primex Healthcare and Research Private Limited is a company incorporated in Chennai, India that aims to deliver premium quality healthcare services at affordable prices across India.\r\nIndia has a highly fragmented diagnostics services industry that has many local players and a few regional/national players. The services are costly and not within the reach of most of India. To take advantage of the typical volume spike that the right price can deliver, Primex has introduced the low cost "Jet Konnect" model with a graded pan India rollout strategy. Primex Scans & Labs, a division of Primex Healthcare, is the diagnostic arm that delivers high-end scan and laboratory services at affordable prices by providing a professional, dependable, accessible and affordable service. Driven by volumes, Primex passes on the economies of scale as a direct benefit to the customer. Primex brings the best of medical equipment from pioneers like Philips and Toshiba and technology developed in-house to guarantee precise and timely results. Primex takes customer service to the next level by enabling unique services like home collection, 24x7 centers, online & SMS-based report tracking and delivery, 24x7 appointments through a dedicated call center and much more. Primex now has 6 primary locations spread across Chennai providing 2000+types of investigations including MRI scan, CT scan, digital X-Ray, Ultrasound, computerized ECG, TMT and lab tests. Primex is backed by Kalpathi Investments as a strategic and significant shareholder in the company.
Available at Other Labs