Anti Nuclear Antibody-IFA
(ANA - IFA)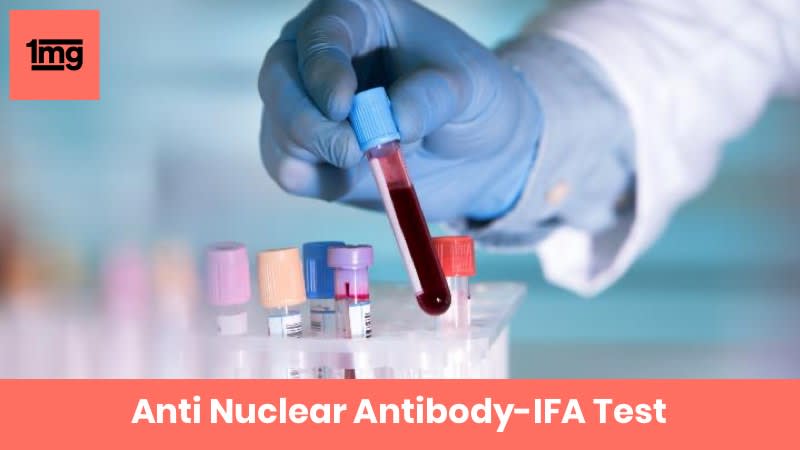 This test is for
Male, Female
Test Preparation
No special preparation required
Overview
---
What is ANA - IFA?
ANA refers to Antinuclear antibodies. These are antibodies produced by the immune system of the body against protein markers found in the nucleus of its own cells. The Antinuclear Antibody Test measures the amount and pattern of antinuclear antibodies in the blood.
Why is ANA - IFA done?
·  To determine the presence of an autoimmune disease like Systemic Lupus Erythematosus (SLE)

·   To evaluate the possible presence of autoimmune Connective Tissue Disorders (CTDs) other than SLE such as Polymyositis, Scleroderma, Sjögren's syndrome etc.
What does ANA - IFA Measure?
The Antinuclear Antibody (ANA) Test measures the amount and pattern of antinuclear antibodies in the blood. The immune system of the body is responsible for differentiating between the body's own cells and foreign cells, like pathogens. Once the foreign cells are identified, they are then targeted and destroyed. In autoimmune disorders, the immune system of the body is unable to recognize certain cells as the body's own cells and starts an immune response against them which results in their destruction. The recognition of 'self' and 'non-self' cells is mediated by certain proteins present on the surface of cells or inside them. When the immune system identifies a cell as foreign or 'non-self', it produces antibodies against these cells to destroy them. Antibodies produced in an autoimmune disease are called autoantibodies.
Antinuclear antibodies (ANA) are autoantibodies that are produced against protein markers present in the nucleus of certain cells of the body. They are produced in a number of autoimmune diseases but are most commonly produced in Systemic Lupus Erythematosus (SLE).
The Antinuclear Antibody Test can be performed either by Immunoassay method or Indirect Fluorescent Antibody (IFA) method to detect ANA in blood. Both these tests may be used by some laboratories together: the Immunoassay method screens for the presence of antinuclear antibodies, and IFA method subsequently confirms the positive or equivocal Immunoassay results.
Interpreting ANA - IFA results
---
Interpretations
The appearance of fluorescence is a positive result and indicates the presence of antinuclear antibodies.
The absence of fluorescence is a negative result and indicates the absence of antinuclear antibodies.
Positive results of IFA are expressed in two parts: as titers which are ratios that represent the highest dilution of the blood sample at which antinuclear antibodies were visible, and as the fluorescent pattern seen. Titer value indicates the amount of antinuclear antibodies in the blood, while the pattern of fluorescence indicates different autoimmune diseases.

Some common fluorescence patterns and autoimmune conditions associated with them include:
| | |
| --- | --- |
| FLUORESCENCE PATTERN | ASSOCIATED CONDITIONS |
| Homogenous or diffuse | SLE, drug-induced lupus, and mixed connective tissue disease |
| Nucleolar | Scleroderma or Polymyositis |
| Speckled | SLE, Sjögren syndrome, Scleroderma, Polymyositis, Rheumatoid Arthritis, and mixed connective tissue disease |
| Centromere or peripheral | Scleroderma and CREST Syndrome (Calcinosis, Raynaud syndrome, Esophageal dysmotility, Sclerodactyly, Telangiectasia) |
Answers to Patient Concerns & Frequently Asked Questions (FAQs) about ANA - IFA
---
Frequently Asked Questions about Anti Nuclear Antibody-IFA
Q. How is this test performed?
This test is performed on a blood sample. A syringe with a fine needle is used to withdraw blood from a blood vessel in your arm. The healthcare provider will tie an elastic band around your arm to make the blood vessels swell with blood. This makes it easier to withdraw blood. You may be asked to tightly clench your fist. Once the veins are clearly visible, the area is cleaned with an antiseptic solution and then the needle is inserted into the blood vessel to collect the sample. You will feel a tiny pinprick during the procedure. Blood sample once collected will then be sent to the laboratory.
Q. Is there any risk associated with this test?
There is no risk associated with the test. However, since this test involves a needle prick to withdraw the blood sample, in very rare cases, a patient may experience increased bleeding, hematoma formation (blood collection under the skin), bruising or infection at the site of needle prick.
Q. Is there any preparation required before the test?
Inform the doctor about the medications you may be taking. No other specific preparations are usually required before this test.
Q. What factors can falsely affect the test results?
The Antinuclear Antibody Test can be affected by a number of factors including: · Certain medications like procainamide, hydralazine, phenytoin, etc. · Old age · Long-term infection · Viral infection
Q. What additional tests can be prescribed by your doctor in case the result of ANA test is not normal?
Additional tests that may be prescribed in case of abnormal Antinuclear Antibody test result are: · Extractable Nuclear Antigen (ENA) Panel Test · Anti-dsDNA Antibody Test · Anti-Centromere Antibody Test · Anti-Histone Antibody Test · Anti-Smooth Muscle Antibody Test
Q. What is Systemic Lupus Erythematosus?
Systemic Lupus Erythematosus or SLE is a chronic autoimmune disease which shows severe symptoms alternating with mild symptoms in phases. Common symptoms of SLE include: · Red skin rash shaped like a butterfly across the face · Increased sensitivity towards light · Pain and inflammation in the joints · Muscle pain · Fatigue and weakness · Hair loss · Anemia · Raynaud's Phenomenon (fingers tingling and turn blue or white) Further symptoms may appear specific to the organ system targeted by the immune system.
---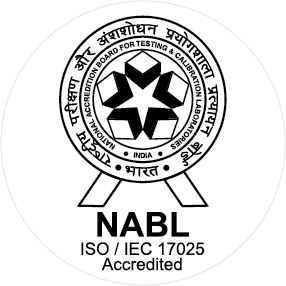 NABL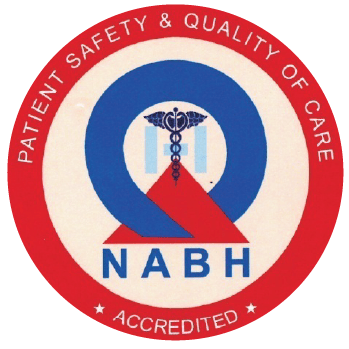 NABH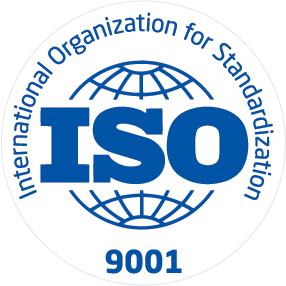 ISO
Max Lab runs 11 NABL accredited, 24×7 operational laboratories in Delhi NCR, Punjab and Uttaranchal. Our labs are equipped with fully automated state-of-art technology and infrastructure to achieve the highest level of excellence and quality results. With over 500 highly trained staff and over 70 doctors who are trained in various sub-specialities at the best institutes in India and overseas, Max Lab boasts of having highly qualified haematologists, histopathologists, biochemists and...
Know More