Dehydroepiandrosterone Sulphate
Overview of DHEAS
What is DHEAS?
This test is usually ordered when a girl has excess facial or body hair, acne, absence of menstrual periods, decreased breast size or a women has infertility; when a boy shows signs of early puberty, such as deep voice, pubic hair or muscle development.

Why is DHEAS done?
If a woman has signs or symptoms such as amenorrhea, infertility or those of virilization like deep voice, excess facial or body hair, acne, decreased breast size
It may be ordered to evaluate the function of adrenal gland 
Preparation for DHEAS
Do not eat or drink anything other than water for 8-12 hours before the test.
Sample Type for DHEAS
The sample type collected for Dehydroepiandrosterone Sulphate is: Blood
---
Interpreting DHEAS results
Interpretations
Normal DHEAS with normal androgen levels usually indicate that the adrenal gland is functioning normally 
A high DHEAS may indicate an adrenocortical tumor, Cushing's disease, adrenal cancer or adrenal hyperplasia. It is not diagnostic of a specific condition, further testing may then be required to confirm the diagnosis of the above mentioned conditions 
DHEAS may be elevated with polycystic ovarian syndrome 
A low level of DHEAS may be due to adrenal insufficiency, Addison's disease, hypopituitarism 
Provided By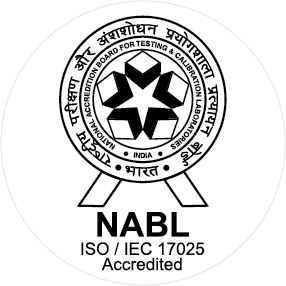 NABL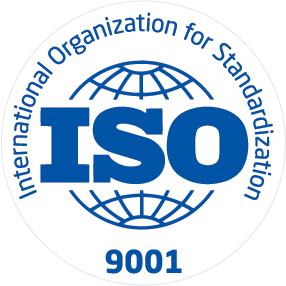 ISO
About Thyrocare Laboratories Ltd.
Thyrocare Technologies Limited is India's first and most advanced Totally Automated Laboratory having its strong presence in more than 2000 cities / towns in India and internationally. Thyrocare is India's first fully automated diagnostic laboratory with a focus on providing quality at affordable costs to laboratories and hospitals in India and other countries. Thyrocare operates with a Centralized Processing Laboratory (CPL) in Mumbai - India for esoteric tests; and Regional Processing Laboratory in major metro cities of India and other parts of Asia. We have focus on strong technologies, strong brands and strong systems that enable all laboratories to give their clients the best of science and technology at an affordable cost. With a belief that 'Quality' is the heart of any intelligent management, Thyrocare became one of the first Indian diagnostic laboratories to obtain internationally renowned quality accreditations like ISO 9001-2000 rating as early as 2001, which is now escalated to ISO 9001:2008; NABL (National Accreditation Board for Testing and Calibration Laboratories) in 2005 and CAP (College of American Pathologists) certification in 2007.
User Reviews about Dehydroepiandrosterone Sulphate
K
Kirti
Excellent service and delivery in very short period. Highly impressive
H
Himadri Shekhar Das
very good