Diabetes Package Advanced
Overview of Diabetes Package Advanced
How Diabetes Package Advanced helps you?
A Diabetes Package Advanced helps in the diagnosis of diabetes, monitoring its treatment, and evaluating the organs at higher risk of being affected due to its complications. This test is often done as part of a routine health checkup, especially for those having strong risk factors for diabetes.
Precautions
Overnight fasting (8-12 hrs) is required. Do not eat or drink anything except water before the test.
Package Tests Included in Diabetes Package Advanced
(31 tests)
FBS (Fasting Blood Sugar)

Lipid Profile

(includes 8 tests)

Cholesterol - LDL

Triglycerides

Cholesterol - Total

Cholesterol - HDL

Very Low Density Lipoprotein

Total Cholesterol/HDL Cholesterol Ratio

LDL/HDL Ratio

Non HDL Cholesterol

Urine R/M (Urine Routine & Microscopy)

(includes 12 tests)

Urobilinogen

Ketone

Nitrite

Colour

Appearance

Specific Gravity

Epithelial Cell

Casts

Crystals

Protein Urine

Ph for Urine

Urine Glucose

KFT with Electrolytes (Kidney Function Test with Electrolytes)

(includes 6 tests)

Serum Creatinine

Potassium

Uric Acid

Chloride

Sodium

Blood Urea Nitrogen (BUN)

Microalbumin Creatinine Ratio, Urine

(includes 3 tests)

Microalbumin / Creatinine Ratio

Urinary Creatinine

Microalbumin
Test conducted by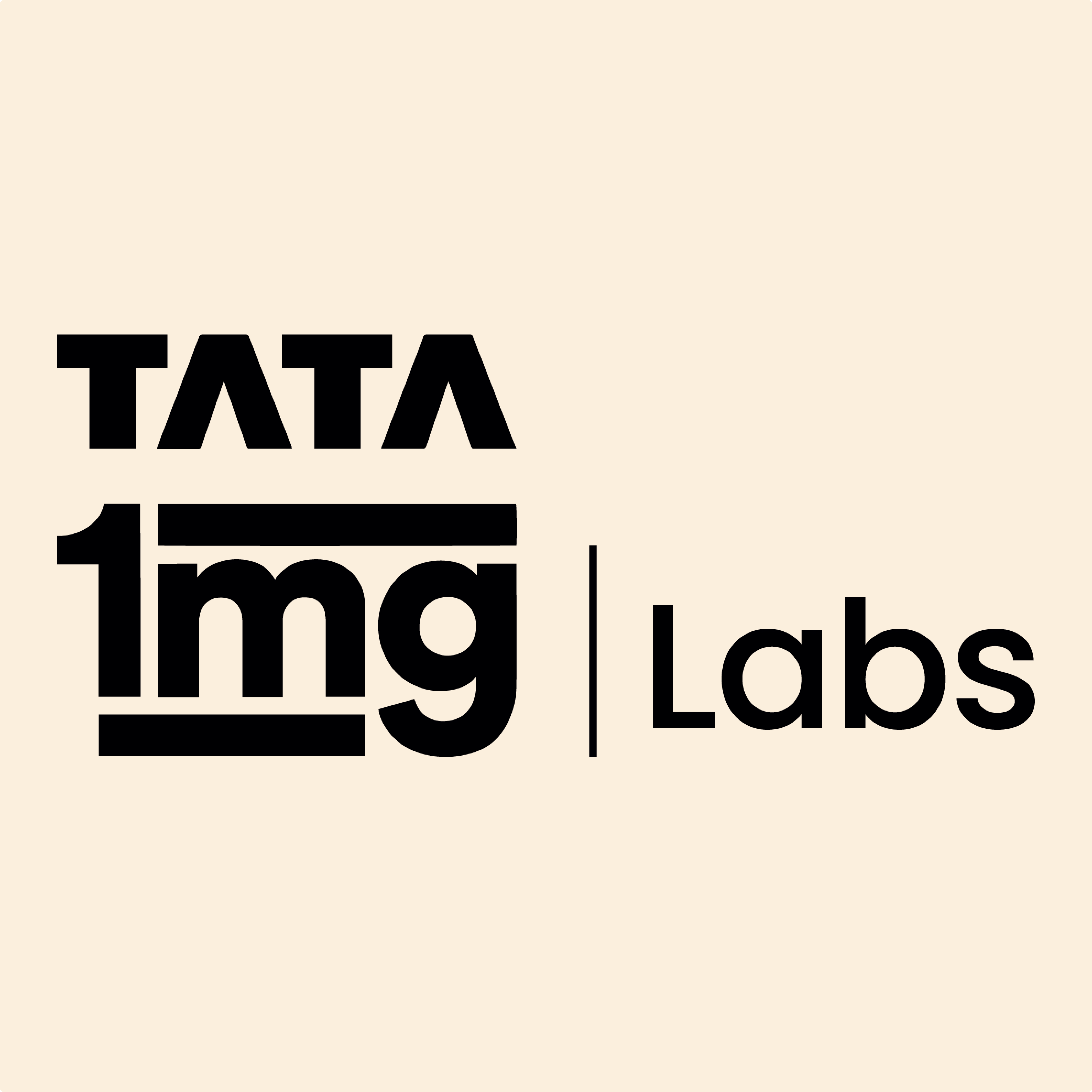 Tata 1mg Labs (Tata 1mg Technologies Private Limited)
ISO certified
Know more