Overview of Iron Deficiency Profile
What is Iron Deficiency Profile?
This test is ordered as a follow up test when abnormal results are found on routine tests such as CBC; when your doctor is suspecting either deficiency of iron or excess of iron. The features of iron deficiency are pale skin, fatigue, headaches, weakness.
Why is Iron Deficiency Profile done?
If you have signs or symptoms of iron deficiency anemia like pallor, fatigue, weakness, headaches
If your CBC shows that your hemoglobin and hematocrit are low and RBC's are smaller and paler than normal which usually suggest iron deficiency anemia 
If you have signs or symptoms of increased accumulation of iron in the body like joint pain, abdominal pain, fatigue, loss of body hair

 
Preparation for Iron Deficiency Profile
Do not eat or drink anything other than water for 8-12 hours before the test.
Sample Type for Iron Deficiency Profile
The sample type collected for Iron Deficiency Profile is: Blood
---
Interpreting Iron Deficiency Profile results
Interpretations
A low iron with a high TIBC and transferrin usually indicates iron deficiency anemia. Various causes of iron deficiency are decreased intake, pregnancy, lactation, malabsorption syndromes 
High levels of serum iron can occur as a result of multiple blood transfusions, lead poisoning, liver diseases, sideroblastic anemia, hemachromatosis 
---
Tests Included in Iron Deficiency Profile
(3 tests)
Percent Transferrin Saturation

Total Iron Binding Capacity
Provided By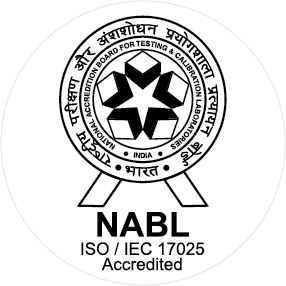 NABL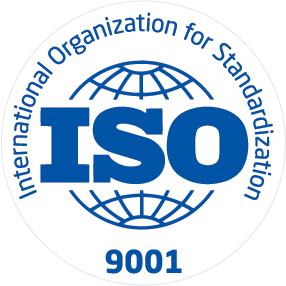 ISO
About Trident Diagnostics
Trident Diagnostics - A unit of Trident Diagnostics & Healthcare Pvt. Ltd. is a holistic healthcare centre built on the tenets of accuracy, accessibility and affordability, a vision that has enabled quality healthcare convenience to everyone. Our omnibus service includes laboratory and diagnostic testing, subject expert consultation and a fully equipped pharmacy. Our dynamic team of highly qualified clinical trial professionals cater to routine as well as critical diagnostic services, discharging professional responsibilities with highest sense of integrity.\r\nStrategically located in West Bengaluru, Trident Diagnostics is spread over a sprawling area of 5000 sqft, divided categorically into 3 floors. Our fully automated and bar coded laboratory boosts of state-of-the-art infrastructure equipped with cutting edge technologically precise lab and diagnostic equipment and practices. Our core focus areas include but not limited to clinical pathology, hematology, hormones and histopathology with imaging services in Radiology, Cardiology and Gynecology to name a few. We operate hub and spoke model for sample collection and our collection centres are fanned out across the city with many Lab-to-Lab tie-ups. We have a team of dedicated riders and phlebotomists and are capable of outstation sample collection with reporting. We also provide home sample collection for our customers with a simple booking procedure over the phone. We manage round-the-clock laboratory at Sri Rama Multi Specialty Hospital and Trauma Centre in Sunkadakatte and have tie up with leading insurance aggregators. The entire team at Trident Diagnostics work towards the sole motto \Sarve Janah Sukhino Bhavanthu\. We are dedicated to all the ethical and moral standards of Lab technology that help our doctors and patients to get accurate and precise reports at the minimum turnaround-time at a right value.
Available at Other Labs