Overview of Hmg
What is Hmg?
It includes the evaluation of your complete blood count along with ESR. It is done as a part of your routine health check up, if you have symptoms of anemia, infection or any kind of bleeding disorders, to monitor the effectiveness of treatment once the diagnosis of anemia is established, and to monitor treatment that is known to affect blood cells. Get your complete hemogram done in case of any long standing fever also.
Why is Hmg done?
As a part of routine health check up or package 
It is one of the preliminary tests done to screen for a wide range of diseases and conditions
Help diagnose conditions like anemia, infection, bleeding disorders, inflammation, leukemia 
Monitor the effectiveness of treatment after a diagnosis of these conditions is established 
Monitor treatment that is known to affect blood cells such as chemotherapy or radiotherapy


Preparation for Hmg
No special preparation required
Sample Type for Hmg
The sample type collected for Complete Haemogram is: Blood
---
Interpretations
Decreased level of hemoglobin is suggestive of anemia while increased levels are seen in polycythemia. Some common causes of anemia are iron deficiency anemia, vitamin B 12 deficiency anemia, hemolytic anemia
Increased WBC count may be seen in infections, inflammatory disorders, leukemia, myeloproliferative disorders while decreased levels may be seen in aplastic anemia, bone marrow disorders, auto immune conditions 
High neutrophil count (neutrophilia) can be seen in acute bacterial infections, inflammation, burns while lower values (neutropenia) may be seen in aplastic anemia, autoimmune disorders, drug reactions or chemotherapy 
High lymphocyte count (lymphocytosis) may be seen in acute viral infections, tuberculosis, lymphocytic leukemia while lower values (lymphopenia) may be seen in bone marrow damage, aplastic anemia, autoimmune disorders 
High monocyte count (monocytosis) may be seen in chronic infections like tuberculosis, bacterial endocarditis, collagen vascular disorders, inflammatory bowel diseases while lower values may be seen in bone marrow damage 
High eosinophil count (eosinophilia) can be seen in asthma, allergies, drug reactions, parasitic infections, while lower levels are rare and medically insignificant 
High basophil count (basophilia) may be seen in chronic myeloid leukemia (CML) while lower levels are medically insignificant 
Low platelet counts also called as thrombocytopenia are associated with viral infections like dengue fever, bleeding or platelet disorders




---
Tests Included in Complete Haemogram
(25 tests)
Complete Blood Count

(includes 24 tests)

Hemoglobin

Platelet Count

Red Blood Cell Count

Packed Cell Volume

Differential leucocyte Count (includes 6 tests)

Absolute Monocyte Counts

RDW SD

Total Leucocyte Count

Red Cell Distribution Width

Mean Corpuscular Volume

Mean Corpuscular Hemoglobin

Mean Corpuscular Hemoglobin Concentration

Mean Platelet Volume

Absolute Leucocyte Count (includes 6 tests)

Erythrocyte Sedimentation Rate
Provided By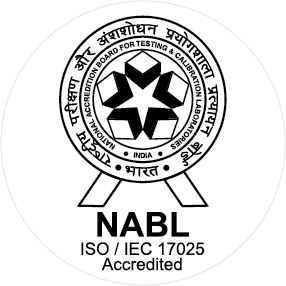 NABL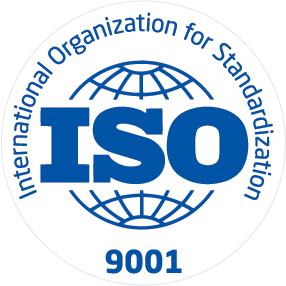 ISO
About Trident Diagnostics
Trident Diagnostics - A unit of Trident Diagnostics & Healthcare Pvt. Ltd. is a holistic healthcare centre built on the tenets of accuracy, accessibility and affordability, a vision that has enabled quality healthcare convenience to everyone. Our omnibus service includes laboratory and diagnostic testing, subject expert consultation and a fully equipped pharmacy. Our dynamic team of highly qualified clinical trial professionals cater to routine as well as critical diagnostic services, discharging professional responsibilities with highest sense of integrity.\r\nStrategically located in West Bengaluru, Trident Diagnostics is spread over a sprawling area of 5000 sqft, divided categorically into 3 floors. Our fully automated and bar coded laboratory boosts of state-of-the-art infrastructure equipped with cutting edge technologically precise lab and diagnostic equipment and practices. Our core focus areas include but not limited to clinical pathology, hematology, hormones and histopathology with imaging services in Radiology, Cardiology and Gynecology to name a few. We operate hub and spoke model for sample collection and our collection centres are fanned out across the city with many Lab-to-Lab tie-ups. We have a team of dedicated riders and phlebotomists and are capable of outstation sample collection with reporting. We also provide home sample collection for our customers with a simple booking procedure over the phone. We manage round-the-clock laboratory at Sri Rama Multi Specialty Hospital and Trauma Centre in Sunkadakatte and have tie up with leading insurance aggregators. The entire team at Trident Diagnostics work towards the sole motto \Sarve Janah Sukhino Bhavanthu\. We are dedicated to all the ethical and moral standards of Lab technology that help our doctors and patients to get accurate and precise reports at the minimum turnaround-time at a right value.
Available at Other Labs