Malarial Parasite Identification
Overview of Malarial Parasite Identification
What is Malarial Parasite Identification?
Malaria is a life threatening disease that is typically transmitted through bite of an infected Anopheles mosquito. Peripheral smear examination is done to diagnose malarial parasite. For making a peripheral smear, a drop of blood is applied to and spread on a glass slide. It is then stained with a special stain and examined under the microscope to identify the different types of malarial parasite. Typically, two thick and two thin smears are prepared. These tests are currently the gold standard for malaria detection and identification. All four variants of malarial parasite i.e. Plasmodium Vivax, Plasmodium Ovale, Plasmodium Malariae and Plasmodium Falciparum can be identified.
Sample Type
The sample type collected for Malarial Parasite Identification is: Blood
Preparation for Malarial Parasite Identification
A copy of valid government-issued identification card with the address is required.
Why Get Tested for Malarial Parasite Identification?
If you have signs or symptoms suggestive of malaria like fever with shaking chills, headaches, nausea, vomiting, diarrhea, profuse sweating, headache
As a part of fever panel 
---
What Results of Malarial Parasite Identification mean?
Interpretations
Thick smears are 20 to 40 times more sensitive than thin smears for screening of malarial parasite i.e. whether malarial parasite is present or not 
Thin smears allow for the detection or identification of malaria species 
Four different types of malarial parasite can be identified on the peripheral smear. These include Plasmodium vivax, Plasmodium Falciparum, Plasmodium Malariae and Plasmodium ovale 
Three different stages of the parasite can be identified. They include ring forms, schizonts and gametocyte
The presence of malarial parasite on the smear indicates infection with malaria 
A negative test does not rule out malaria. Repeat tests may have to be done in all doubtful cases. 
Provided By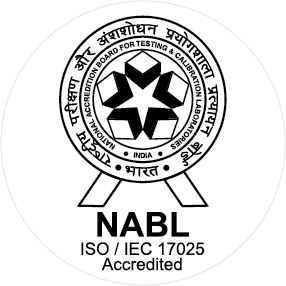 NABL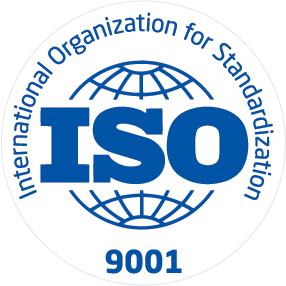 ISO
Multi-specialty clinics by The Family Doctor were established with the objective to provide an elevated standard of healthcare to the entire family unit of grandparents, parents and their children. Presently operating in Bangalore and Pune, we are constantly trying to expand our horizon and extend our clinic services into patient homes. Our proximity to residences in the neighbourhood enable our clinics to provide Doctor visits and Nurse visits at home along with Home Nursing Care services. Our varied range of clinical services provides you with the assurance of quality healthcare while following a hassle-free procedure. Our clinics are your first stop to receiving care for your entire family. Apart from regular full time dedicated General Physicians, all the family doctor clinics have visiting specialists including Gynecologists, Pediatricians, Physiotherapists, Orthopedics, Dermatologists, Diabetologists, ENT specialists etc.Our emphasis is on providing comprehensive family care within a clean environment. A welcoming reception with private consultation rooms, a minor procedures room and the family pharma are part of every unit of the family doctor.
Available at Other Labs