HIV 1 And 2 Antibody - Chromatography
Overview of HIV 1 And 2 Antibody - Chromatography
What is HIV 1 And 2 Antibody - Chromatography?
Get this test done one to three months after you think you may have been exposed to the virus (the average time for the antibody to be detected is two to eight weeks after exposure to the virus); once a year if you are at increased risk of being exposed to the virus; when your doctor thinks that your signs and symptoms may be due to HIV; before becoming pregnant or when you are pregnant.
Sample Type
The sample type collected for HIV 1 And 2 Antibody - Chromatography is: Blood
Preparation for HIV 1 And 2 Antibody - Chromatography
No special preparation required
Why Get Tested for HIV 1 And 2 Antibody - Chromatography?
To screen for and diagnose HIV infection 
If you are pregnant or planning to get pregnant  
If you are diagnosed with Hepatitis B, C, Tubercolosis or any other sexually transmitted disease

Annual screening is advised for those who are at high risk for HIV infection like having a HIV positive sex partner, moltiple sexual partners, homosexual people, sharing needles
---
What Results of HIV 1 And 2 Antibody - Chromatography mean?
Interpretations
A negative HIV antibody test usually indicates that a person does not have HIV infection. A negative test only means that their is no evidence of disease at the time of the test. The HIV antibody tests does not detect an HIV infection soon after exposure, before the development of antibodies. Most people produce detectable levels of antibody 3 to 12 weeks after exposure. If someone is screened with an HIV antibody test too soon, the result may be negative despite the fact that the person is infected. For those who are at increased risk of HIV infection, it is important to get this screening test done frequently to check for possible exposure to the virus 
If someone tests positive on both the initial screening and supplemental testing, then that person is considered to be infected with HIV



Provided By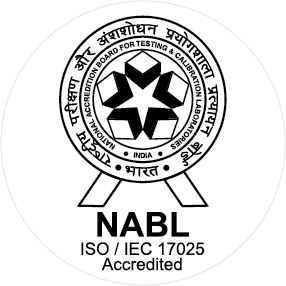 NABL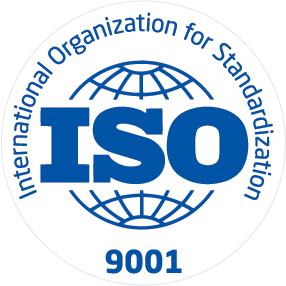 ISO
Multi-specialty clinics by The Family Doctor were established with the objective to provide an elevated standard of healthcare to the entire family unit of grandparents, parents and their children. Presently operating in Bangalore and Pune, we are constantly trying to expand our horizon and extend our clinic services into patient homes. Our proximity to residences in the neighbourhood enable our clinics to provide Doctor visits and Nurse visits at home along with Home Nursing Care services. Our varied range of clinical services provides you with the assurance of quality healthcare while following a hassle-free procedure. Our clinics are your first stop to receiving care for your entire family. Apart from regular full time dedicated General Physicians, all the family doctor clinics have visiting specialists including Gynecologists, Pediatricians, Physiotherapists, Orthopedics, Dermatologists, Diabetologists, ENT specialists etc.Our emphasis is on providing comprehensive family care within a clean environment. A welcoming reception with private consultation rooms, a minor procedures room and the family pharma are part of every unit of the family doctor.
Available at Other Labs