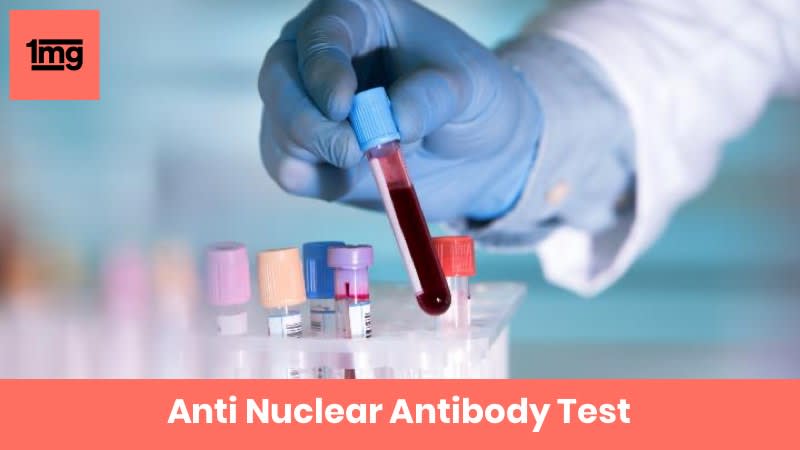 Overview of Anti Nuclear Antibody
What is Anti Nuclear Antibody?
Antinuclear antibodies (ANA) are antibodies produced by the immune system of the body against protein markers found in the nucleus of its own cells. The Antinuclear Antibody Test screens for the presence of antinuclear antibodies (ANA) in blood.
Sample Type
The sample type collected for Anti Nuclear Antibody is: Blood
Preparation for Anti Nuclear Antibody
No special preparation required
Why Get Tested for Anti Nuclear Antibody?
The Antinuclear Antibody Test is performed:
·  To determine the presence of an autoimmune disease like Systemic Lupus Erythematosus (SLE)
·    To evaluate the possible presence of autoimmune Connective Tissue Disorders (CTDs) other than SLE such as Polymyositis, Scleroderma, Sjögren's syndrome etc.
Understand more about Anti Nuclear Antibody
The immune system of the body is responsible for recognition of the body's own cells and identification of foreign cells like pathogens which are then targeted and destroyed. Autoimmune disorders are conditions where the immune system of the body is unable to recognize certain cells as the body's own cells and starts an immune response against them which results in their destruction. The recognition of 'self' and 'non-self' cells is mediated by certain proteins present on the surface of cells or inside them. When the immune system identifies a cell as foreign or 'non-self', it produces antibodies against these cells to destroy them. Antibodies produced in an autoimmune disease are called autoantibodies.
Antinuclear antibodies (ANA) are autoantibodies that are produced against protein markers present in the nucleus of certain cells of the body. They are produced in a number of autoimmune diseases but are most commonly produced in Systemic Lupus Erythematosus (SLE).
The Antinuclear Antibody Test can be performed either by Immunoassay method (ELISA) or Indirect Fluorescent Antibody (IFA) method to detect ANA in blood. Both these tests may be used by some laboratories together: the Immunoassay method (ELISA) to screen for the presence of antinuclear antibodies, and IFA method subsequently to confirm the positive or equivocal Immunoassay results.
ANA by Immunoassay method (ELISA) utilizes a mixture of known anti-nuclear antigens and is fairly simple to perform, can be automated and provides fairly objective results.
---
What Results of Anti Nuclear Antibody mean?
Interpretations
Results are provided as positive/negative or with an index value against a cutoff value.
A positive ANA test can also be seen in healthy individuals, particularly the elderly or in diseases other than Connective Tissue Disorders (CTD), where it has no diagnostic value.
---
Patient Concerns about Anti Nuclear Antibody
Frequently Asked Questions about Anti Nuclear Antibody
Q. How is this test performed?
This test is performed on a blood sample. A syringe with a fine needle attached is used to withdraw blood sample from a blood vessel in your arm generally from the inner side of the elbow area. The doctor, nurse or the phlebotomist will tie an elastic band around your arm which will help the blood vessels to swell with blood and hence makes it easier to withdraw blood. You may be asked to tightly clench your fist. Once the veins are clearly visible, the area is cleaned with an antiseptic solution and then the needle is inserted into the blood vessel to collect the sample. You may feel a tiny pinprick during the procedure. Blood sample once collected is then sent to the laboratory.
Q. Is there any risk associated with this test?
There is no risk associated with the test. However, as this test involves a needle prick to withdraw the blood sample, rarely, a patient may experience increased bleeding, hematoma (blood collection under the skin) formation, bruising or infection at the site of needle prick.
Provided By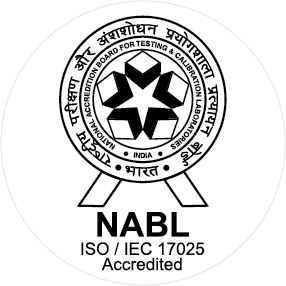 NABL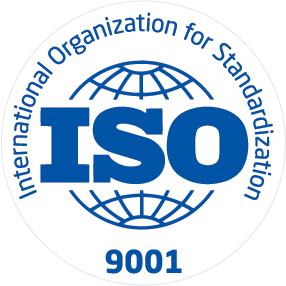 ISO
Multi-specialty clinics by The Family Doctor were established with the objective to provide an elevated standard of healthcare to the entire family unit of grandparents, parents and their children. Presently operating in Bangalore and Pune, we are constantly trying to expand our horizon and extend our clinic services into patient homes. Our proximity to residences in the neighbourhood enable our clinics to provide Doctor visits and Nurse visits at home along with Home Nursing Care services. Our varied range of clinical services provides you with the assurance of quality healthcare while following a hassle-free procedure. Our clinics are your first stop to receiving care for your entire family. Apart from regular full time dedicated General Physicians, all the family doctor clinics have visiting specialists including Gynecologists, Pediatricians, Physiotherapists, Orthopedics, Dermatologists, Diabetologists, ENT specialists etc.Our emphasis is on providing comprehensive family care within a clean environment. A welcoming reception with private consultation rooms, a minor procedures room and the family pharma are part of every unit of the family doctor.
Available at Other Labs