Hemoglobin (Hb) Electrophoresis by HPLC
Overview of Hemoglobin (Hb) Electrophoresis by HPLC
What is Hemoglobin (Hb) Electrophoresis by HPLC?
This assay is useful in the diagnosis of disorders associated with abnormal forms of hemoglobin like sickle cell anemia, thalassemia.
Sample Type
The sample type collected for Hemoglobin (Hb) Electrophoresis by HPLC is: Blood
Preparation for Hemoglobin (Hb) Electrophoresis by HPLC
No special preparation required
Why Get Tested for Hemoglobin (Hb) Electrophoresis by HPLC?
If you have signs or symptoms of hemolytic anemia like jaundice, fatigue, pale skin or splenomegaly 
If your complete blood count and peripheral smear indicate that you may have an abnormal form of hemoglobin 
It is commonly done as a part of newborn screening 
It may used for prenatal screening if a parent is at high risk 
---
What Results of Hemoglobin (Hb) Electrophoresis by HPLC mean?
Interpretations
         All the results should be carefully interpreted in correlation with the patient's signs and symptoms and other laboratory findings. 
Presence of high level of sickle cell hemoglobin (HbS ) on HPLC denotes either sickle cell trait or sickle cell anemia 
Increased levels of fetal hemoglobin (HbF) on HPLC is associated with beta thalassemia major. Sometimes, it can also be seen in sickle cell anemia 
High HbA2 levels are mostly associated with beta thalassemia minor or trait. Recent studies say that HbA2 level between 4 to 9% is diagnostic of beta thalassemia trait 
Other less common hemoglobins which can be detected are hemoglobin D, J, G, M etc.
Provided By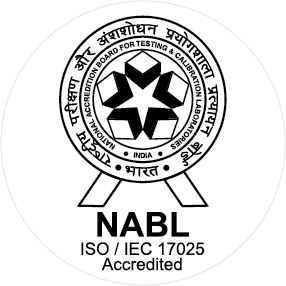 NABL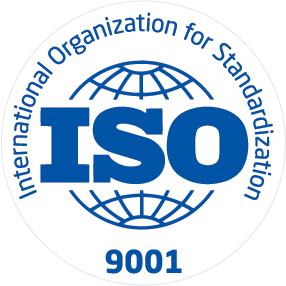 ISO
TechMed Healthcare have been making rapid progress in the field of Hospital Lab Management (HLM) in India. As front-runners in the industry, we associate with hospitals and clinics to offer them complete and the best laboratory support services, including total management of the laboratory services that conform to NABL standards, purchase of equipment, and, absorption and training of lab staff. Our 360 degree approach to the laboratory services management allows our partners to release complete responsibility of the lab division, one of their prime responsibilities, while simultaneously enjoying the benefits of a hi tech laboratory viz., faster delivery of reports, greater revenue through referrals and better investment of time, to name a few. A state of the art lab information system, high tech equipment, qualified and trained staff, adherence to industry standards - have all helped us forge a name in the realm of HLM in India. Our resolute commitment to being prompt and quality driven, is reflected in the host of special services and facilities we offer such as a 24/7 lab service facility and SMART reports that allow for virtual access to patient records and reports, making us the favored choice among our stakeholders.
Available at Other Labs