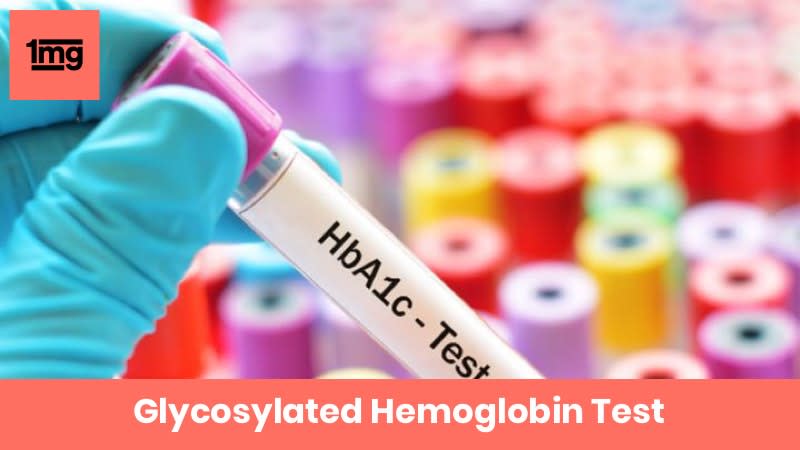 Overview of Glycosylated Hemoglobin
What is Glycosylated Hemoglobin?
Glycosylated Hemoglobin, also called Glycated Hemoglobin, Hemoglobin A1c, or HbA1c, refers to hemoglobin which is bound to glucose. Glycosylated Hemoglobin Test is performed to measure the percentage of glycosylated hemoglobin in blood which reflects the average blood glucose over a period of past two to three months (8 - 12 weeks).
Sample Type
The sample type collected for Glycosylated Hemoglobin is: Blood
Preparation for Glycosylated Hemoglobin
No special preparation required
Why Get Tested for Glycosylated Hemoglobin?
The Glycosylated Hemoglobin test is performed to:
Monitor Diabetes treatment efficacy by measuring glycosylated hemoglobin regularly 

Screen for Diabetes as part of regular health checkup, as well as in patients with high risk of developing diabetes

Diagnose and confirm diabetes in combination with other tests if blood sugar levels are high over a long period of time
Understand more about Glycosylated Hemoglobin
Hemoglobin is the protein found in Red Blood Cells and is responsible for transporting oxygen. Of the different types of hemoglobin, Hemoglobin A is predominant. With elevation of blood sugar levels, some glucose binds spontaneously to Hemoglobin A (this binding is called Glycosylation or Glycation) and remains bound for the complete lifetime of the RBC, which is 120 days normally. Higher the level of glucose in the blood, greater is the amount of it binding to Hemoglobin A. Hemoglobin A1c is the dominant form of Glycated Hemoglobin. As RBCs die and are replaced, Hemoglobin A1c is cleared and slowly replaced with non-glycosylated hemoglobin. Measurement of HbA1c level over a period of time gives an indication of the level of glucose in the blood over the specified period of time. This helps in the diagnosis of Diabetes and is useful for monitoring the effectiveness of measures taken to reduce blood sugar levels.
---
What Results of Glycosylated Hemoglobin mean?
Interpretations
Normal: Below 5.7% (39 mmol/mol approx.)
Prediabetic: 5.7% - 6.4% (39 to 46 mmol/mol approx.)
Diabetic: Above 6.5% (above 48 mmol/mol approx.)
Less than 5.7% Glycated Hemoglobin indicates normal levels of blood sugar. Increased risk of developing Diabetes is found in Prediabetic patients with blood sugar level between 5.7% and 6.4%. Patients with a HbA1c level greater than 6.5% are usually diagnosed with Diabetes.
---
Patient Concerns about Glycosylated Hemoglobin
Frequently Asked Questions about Glycosylated Hemoglobin
Q. How is this test performed?
This test is performed on a blood sample. A syringe with a fine needle attached is used to withdraw blood sample from a blood vessel in your arm generally from the inner side of the elbow area. The doctor, nurse or the phlebotomist will tie an elastic band around your arm which will help the blood vessels to swell with blood and hence makes it easier to withdraw blood. You may be asked to tightly clench your fist. Once the veins are clearly visible, the area is cleaned with an antiseptic solution and then the needle is inserted into the blood vessel to collect the sample. You may feel a tiny pinprick during the procedure. Blood sample once collected is then sent to the laboratory.
Q. Is there any risk associated with this test?
There is no risk associated with the test. However, as this test involves a needle prick to withdraw the blood sample, rarely, a patient may experience increased bleeding, hematoma (blood collection under the skin) formation, bruising or infection at the site of needle prick.
Provided By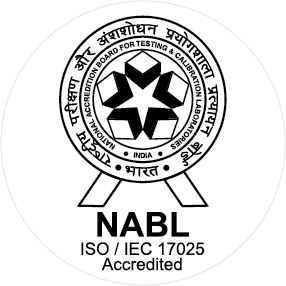 NABL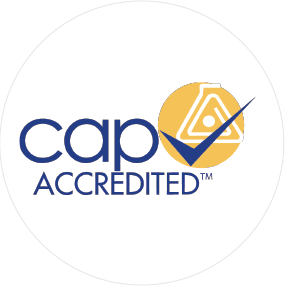 CAP
For over a hundred years, human pathology has been one of the keystones of medicine and rightly so at SRL, we offer our patients world-class Pathology services because their well-being is of the utmost importance to us. Pathology is quite simply the scientific study of the overall response of your body to any foreign influence, i.e., disease. Actually, we use this knowledge to diagnose & subsequently treat your ailment. What we basically do is carefully compare the normal structure and function of a human body (anatomy and physiology) to the abnormal structure and function we witness in an unwell human. Doing this is the most crucial phase & we take note of even the minutest details while adjudging the extent of your ailment because one slip can lead to an incorrect diagnosis, posing serious threat to your health. Our experts ensure that they are extremely careful while analyzing the samples. This is where our advanced technology chips in. SRL is proud to host state-of-the-art equipments based on the latest technology for a speedy and accurate result. We do not take any chances whatsoever with your health & well-being. Avail our Pathology services with no hesitation. You are always in good hands with SRL.
Available at Other Labs