What is IGF Binding Protein-3?
The Insulin like Growth Factor Binding Protein 3 is one of 6 proteins that binds to the Insulin like Growth Factor hormone secreted from the liver and transports it through the bloodstream to the target organs. The IGFBP 3 protein levels increase or decrease with the human Growth Hormone secreted by the pituitary glands. Oversecretion of Growth Hormone causes gigantism or acromegaly, and under secretion causes dwarfism. Thus, the IGFBP 3 levels serve to reflect on the levels of growth hormone, and are used to diagnose under or over secretion of Growth Hormone.
Sample Type
The sample type collected for IGF Binding Protein-3 is: Blood
Preparation for IGF Binding Protein-3
No special preparation required
Why Get Tested for IGF Binding Protein-3?
To diagnose disorders of growth due to under or over secretion of Growth Hormone in children and adults
To check the efficacy of treatment of growth disorders using recombinant human growth hormone
As a possible adjunct to insulin-like growth factor 1 and growth hormone in the diagnosis and follow-up of acromegaly and gigantism
Provided By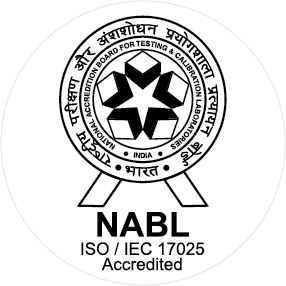 NABL
Welcome to Asian Diagnostics, an organization that has been successfully delivering high quality medical Diagnostic Services in Karnataka and South India for over 15 years. Established in 1999, it is based out of Bangalore with branches in Mysore, Hassan and Vijayapura. Asian Diagnostics has continued to evolve over the years to cater to the needs of doctors and patients alike and offers an extensive range of clinical diagnostic tests making it a one-stop destination for the best in Diagnostic Services. Asian Diagnostics is proud to have successfully completed the NABL accreditation and is one of the few NABL Accredited Labs in Bangalore. Operated by a team of highly skilled and committed professionals, it has remained committed to its objective of providing high quality, accurate and reliable diagnostic services at affordable prices to its ever growing customer base. Asian diagnostics is currently THE LARGEST ALLERGY TEST CENTER IN INDIA. It is the first laboratory in the state to perform quantitative 'Food Intolerance' tests
Available at Other Labs