Epstein Barr Virus EA IgG
(EBV IgG)
This test is for
Male, Female
Test Preparation
No special preparation required
Overview
---
What is EBV IgG?
The Epstein Barr Virus EA IgG antibody test is performed to diagnose Epstein barr virus (EBV) infection by detecting antibodies to EBV in blood. EBV is best known as the cause of infectious mononucleosis (glandular fever). It is also associated with particular forms of cancer, such as Hodgkins lymphoma, Burkitts lymphoma, gastric cancer, nasopharyngeal carcinoma, and conditions associated with human immunodeficiency virus (HIV), such as hairy leukoplakia and central nervous system lymphomas. The virus is very contagious and easily passed from person to person. It is present in the saliva of infected individuals and can spread through close contact such as kissing and through sharing utensils or cups
Why is EBV IgG done?
To help diagnose infectious mononucleosis
To distinguish between an Epstein-Barr virus (EBV) infection and another illness with similar symptoms
To help evaluate chances to get EBV infection
---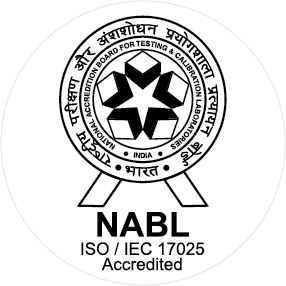 NABL
Welcome to Asian Diagnostics, an organization that has been successfully delivering high quality medical Diagnostic Services in Karnataka and South India for over 15 years. Established in 1999, it is based out of Bangalore with branches in Mysore, Hassan and Vijayapura. Asian Diagnostics has continued to evolve over the years to cater to the needs of doctors and patients alike and offers an extensive range of clinical diagnostic tests making it a one-stop destination for the best in Diagnostic...
Know More