What is Endomysial Antibody IgG?
The Endomysial Antibody IgG test is performed to aid in the diagnosis of an autoimmune disease called Celiac Disease, where the immune system of the body reacts to a protein named gluten which is found in grains like wheat, barley, etc. The test can also be used to screen people who have blood relatives diagnosed with Celiac disease. It can also be used to monitor the efficacy of gluten free diets for the patient. The endomysial antibody IgG test can also be performed for some other autoimmune diseases like Dermatitis herpetiformis (DH). Dermatitis herpetiformis is a chronic blistering skin condition, characterised by blisters filled with a watery fluid.
Why is Endomysial Antibody IgG done?
To diagnose Celiac disease when symptoms of Celiac Disease appear which includes abdominal pain, chronic irregular bowel movements, flatulence, blood in the stool, anemia, fatigue, joint pain, weight loss, etc.
To assess efficacy of gluten free diet in patients diagnosed with Celiac Disease who are on such diet
To screen people with blood relatives already diagnosed with Celiac disease
Preparation for Endomysial Antibody IgG
No special preparation required
Sample Type for Endomysial Antibody IgG
The sample type collected for Endomysial Antibody IgG is: Blood
Provided By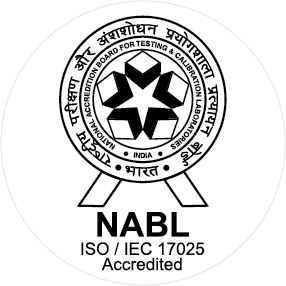 NABL
About Asian Diagnostics
Welcome to Asian Diagnostics, an organization that has been successfully delivering high quality medical Diagnostic Services in Karnataka and South India for over 15 years. Established in 1999, it is based out of Bangalore with branches in Mysore, Hassan and Vijayapura. Asian Diagnostics has continued to evolve over the years to cater to the needs of doctors and patients alike and offers an extensive range of clinical diagnostic tests making it a one-stop destination for the best in Diagnostic Services. Asian Diagnostics is proud to have successfully completed the NABL accreditation and is one of the few NABL Accredited Labs in Bangalore. Operated by a team of highly skilled and committed professionals, it has remained committed to its objective of providing high quality, accurate and reliable diagnostic services at affordable prices to its ever growing customer base. Asian diagnostics is currently THE LARGEST ALLERGY TEST CENTER IN INDIA. It is the first laboratory in the state to perform quantitative 'Food Intolerance' tests
Available at Other Labs