Cortisol Serum (7 to 9 AM)
This test is for
Male, Female
Test Preparation
No special preparation required
Overview
---
What is Cortisol Serum (7 to 9 AM)?
This is a blood test that is done to ascertain the Cortisol levels in the blood. Usually, the test involves drawing blood in the morning and the late afternoon or evening. The two samples are tested to check the differing Cortisol levels in the body with respect to the time of the day.



Why is Cortisol Serum (7 to 9 AM) done?
The test is performed to check whether the Cortisol levels in the blood are too high or too low. The test can be used to diagnose diseases that affect the Cortisol level in the body. These diseases include,
• Addison's disease
• Cushing's disease.




Interpreting Cortisol Serum (7 to 9 AM) results
---
Interpretations

If the cortisol levels are higher or lower than these ranges, than the patient may be suffering from an underlying condition.




---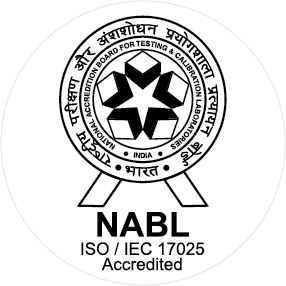 NABL
Welcome to Asian Diagnostics, an organization that has been successfully delivering high quality medical Diagnostic Services in Karnataka and South India for over 15 years. Established in 1999, it is based out of Bangalore with branches in Mysore, Hassan and Vijayapura. Asian Diagnostics has continued to evolve over the years to cater to the needs of doctors and patients alike and offers an extensive range of clinical diagnostic tests making it a one-stop destination for the best in Diagnostic...
Know More