Anti Diuretic Hormone
(ADH)
This test is for
Male, Female
Test Preparation
No special preparation required
Overview
---
What is ADH?
The Anti Diuretic Hormone test is conducted to measure the levels of ADH present in the blood. It is often conducted as a supplement to other tests to diagnose why there is a fluctuation in the levels of ADH in the body.



Why is ADH done?
This test is often conducted when you have symptoms suggesting dehydration, variable sodium levels or even lung cancer.



Interpreting ADH results
---
Interpretations
High levels of Anti Diuretic Hormone could mean that you may be suffering from brain tumor, lung infection, stroke or central nervous system tumor. Low levels of ADH might mean that you are suffering from primary polydipsia, pituitary damage or central diabetes insipidus.



---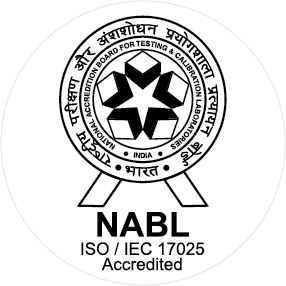 NABL
Welcome to Asian Diagnostics, an organization that has been successfully delivering high quality medical Diagnostic Services in Karnataka and South India for over 15 years. Established in 1999, it is based out of Bangalore with branches in Mysore, Hassan and Vijayapura. Asian Diagnostics has continued to evolve over the years to cater to the needs of doctors and patients alike and offers an extensive range of clinical diagnostic tests making it a one-stop destination for the best in Diagnostic...
Know More