Prostate Specific Antigen (Total) PSA
Test Results & Interpretations
Overview of Prostate Specific Antigen (Total) PSA
Test Description
This test is usually ordered when a man has symptoms suggestive of prostate cancer like difficult, painful or frequent urination, or it is ordered at regular intervals after prostate cancer treatment to see the treatment effectiveness. Sometimes it is advised in asymptomatic men as a screening modality for prostate cancer.High levels can be seen in prostate cancer although benign prostatic hypertrophy, inflammation of prostate can also produce increased levels.
Why Get Tested
If you have symptoms suggestive of prostate cancer like difficult, painful or frequent urination, back pain 
At regular intervals during prostate cancer treatment 
For screening against prostate cancer, the American cancer society recommends that healthy men of average age should consider getting their PSA levels done routinely after 50 years of age 
For men who are at high risk for prostate cancer like those of African or American descent or a family history, the recommendation is that they should get their PSA done regularly after 40 years of age 
Precautions
The sample should be collected before a digital rectal examination or rectal prostatic ultrasonography is performed and before or several days after the prostate biopsy.
---
What Results of Prostate Specific Antigen (Total) PSA mean?
Interpretations
If the level of total PSA is less than 4ng/ml, it is unlikely that prostate cancer is present 
If the total PSA levels are greater than 10ng/ml, their is increased risk of prostate cancer 
Total PSA between 4.0 to 10 ng/ml may indicate prostate cancer, benign prostatic hyperplasia, or inflammation of the prostate 
During treatment for prostate cancer, the PSA levels begin to fall. At the end of the treatment, it should be very low or undetectable in blood. If the concentrations do not fall, then the treatment has not been fully effective 
---
Patient Concerns about Prostate Specific Antigen (Total) PSA
Frequently Asked Questions
Q. Are their any precautions which I should take before giving my sample for PSA?
Rectal examination can increase the level of PSA temporarily. Therefore, the blood sample should be given before rectal examination.
Q. Will PSA testing detect all prostate cancers?
No, sometimes cancer does not produce enough PSA, then the test will be negative even when the disease is present.
Provided By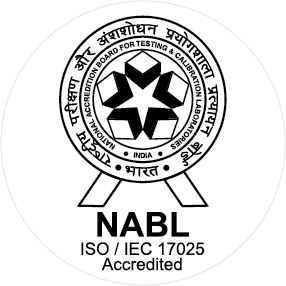 NABL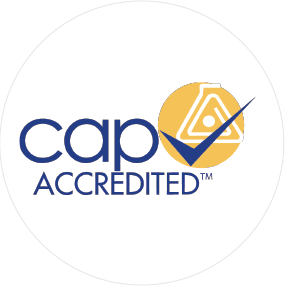 CAP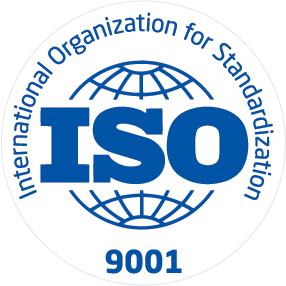 ISO
Thyrocare Technologies Limited is India's first and most advanced Totally Automated Laboratory having its strong presence in more than 2000 cities / towns in India and internationally. Thyrocare is India's first fully automated diagnostic laboratory with a focus on providing quality at affordable costs to laboratories and hospitals in India and other countries. Thyrocare operates with a Centralized Processing Laboratory (CPL) in Mumbai - India for esoteric tests; and Regional Processing Laboratory in major metro cities of India and other parts of Asia. We have focus on strong technologies, strong brands and strong systems that enable all laboratories to give their clients the best of science and technology at an affordable cost. With a belief that 'Quality' is the heart of any intelligent management, Thyrocare became one of the first Indian diagnostic laboratories to obtain internationally renowned quality accreditations like ISO 9001-2000 rating as early as 2001, which is now escalated to ISO 9001:2008; NABL (National Accreditation Board for Testing and Calibration Laboratories) in 2005 and CAP (College of American Pathologists) certification in 2007.
User Reviews
S
Sheetal Singhvi
Service was very excellent
H
Hemant
Best service. On time delivery if reports. They did what they said.
Available at Other Labs