Dehydroepiandrosterone Sulphate
Overview of DHEAS
What is DHEAS?
This test is usually ordered when a girl has excess facial or body hair, acne, absence of menstrual periods, decreased breast size or a women has infertility; when a boy shows signs of early puberty, such as deep voice, pubic hair or muscle development.
Why is DHEAS done?
If a woman has signs or symptoms such as amenorrhea, infertility or those of virilization like deep voice, excess facial or body hair, acne, decreased breast size
It may be ordered to evaluate the function of adrenal gland 
Preparation for DHEAS
Do not eat or drink anything other than water for 8-12 hours before the test.
Sample Type for DHEAS
The sample type collected for Dehydroepiandrosterone Sulphate is: Blood
---
Interpreting DHEAS results
Interpretations
Normal DHEAS with normal androgen levels usually indicate that the adrenal gland is functioning normally 
A high DHEAS may indicate an adrenocortical tumor, Cushing's disease, adrenal cancer or adrenal hyperplasia. It is not diagnostic of a specific condition, further testing may then be required to confirm the diagnosis of the above mentioned conditions 
DHEAS may be elevated with polycystic ovarian syndrome 
A low level of DHEAS may be due to adrenal insufficiency, Addison's disease, hypopituitarism 
Provided By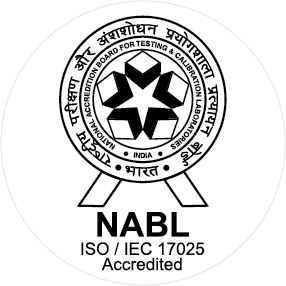 NABL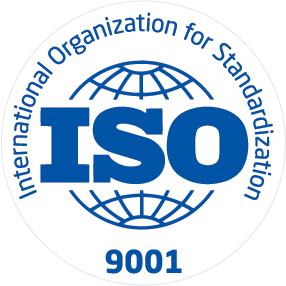 ISO
About Vidhi Labs
Vidhi Labs has started with small beginning with small team of 3 people. All the investigations were done manually. With committed and sustained efforts to improve the quality of services, the laboratory adopted technology-based equipments and processes with continual up gradation. VIDHI LABS achieved another milestone, NABL Accreditation from the year 2013. It is with great pride and pleasure that we take you the journey of technological milestones that we established during the up gradation process of VIDHI LABS. Next step was to expand the services for growth, hence Vidhi Wellness Private Limited was Launched. VWPL is an emerging organization with various services in healthcare and wellness. We are offering Specialized Infertility Diagnosis, Regenerative Medicine as a part of Diagnostic services. Addition of Wellness Projects have made us more strong player in the healthcare field. Slimming, Hair & Skin services are the new venture of Vidhi Wellness Private Limited with the name of PRAVY.
Available at Other Labs