Test Results & Interpretations
Overview of Vitamin B12
Test Description
A vitamin B 12 test is ordered when you have an abnormal complete blood count (CBC) with a blood smear showing large red blood cells (macrocytosis) or abnormal (hypersegmented) neutrophils; when you have symptoms of anemia (weakness, tiredness, pale skin) and/or of neuropathy (tingling or itching sensations, eye twitching, memory loss, altered mental status); when you are being treated for vitamin B12 or folate deficiency.
Why Get Tested
If you have symptoms of anemia like weakness, tiredness, pale skin 
If you have an abnormal complete blood count and your blood smear shows large red blood cells or neutrophils with more than 5 lobes 
If you have symptoms or signs of nerve problems like numbness, burning in hands, feet, arms or tingling sensation 
If you are being treated with vitamin B12 or folate therapy




Precautions
Do not eat or drink anything other than water for 8-12 hours before the test.
---
What Results of Vitamin B12 mean?
Interpretations
Low levels indicate Vitamin B12 deficiency. 
Causes of vitamin B12 deficiency include:
a.Vegetarian diet
b.Improper absorption from intestine (malabsorption)
c.Lack of intrinsic factor (Pernicious anemia)
d.Rarely hyperthyroidism

Very rarely, levels of vitamin B12 can be increased. Various causes may be:
a.Liver disease
b.Myeloproliferative disorders like chronic myeloid leukemia

Provided By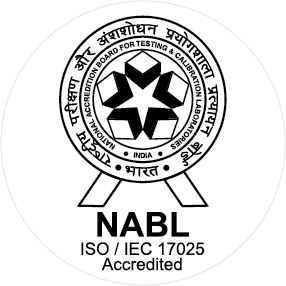 NABL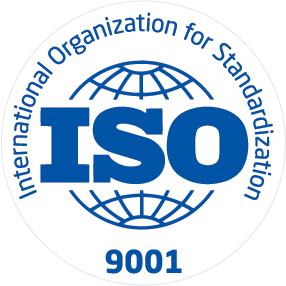 ISO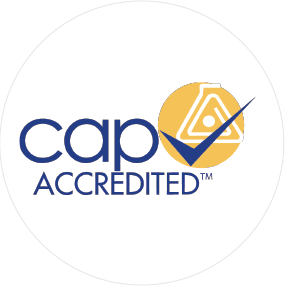 CAP
Sterling Accuris Diagnostics is an ISO 9001:2015 Certified Company. It is the largest and most comprehensive pathology laboratory of Gujarat. At Sterling Accuris Diagnostics, we provide a wide range of pathology services that fit the needs of an individual. Moreover, we have the expert team of pathology specialists and the technologically advanced infrastructure to help meet individual needs.
Available at Other Labs