This test is for
Male, Female
Test Preparation
No special preparation required
Overview
---
What is BNP?
The B-Type Natriuretic Peptide (BNP) is a substance produced by the left ventricle of the heart which helps to relax the blood vessels for smooth blood flow. The BNP Test measures the levels of the protein BNP in blood.





Why is BNP done?
The B-Type Natriuretic Peptide Test is performed:
·         To help in the detection, diagnosis, and evaluation of the severity of congestive heart failure (CHF)
What does BNP Measure?
The B-Type Natriuretic Peptide is a substance secreted by the left ventricle of the heart due to the stretching of the heart chamber during pumping of blood. It helps in the relaxation of blood vessels for smooth blood flow. The heart continuously secretes a precursor substance called pro-BNP which is converted to BNP to maintain a low constant level in blood. In case of a congestive heart failure, the heart works harder to pump blood causing extra pressure in the heart muscles. This leads to an increase in the production of BNP to help stimulate the blood vessels to relax and reduce the pressure on the heart. It may also occur in other conditions affecting the circulatory system like blockages in blood vessels.
The B-Type Natriuretic Peptide was initially named the Brain Type Natriuretic Peptide since it was first detected in the brain tissues. Later, it was renamed to B-Type to distinguish it from Atrial or A-Type Natriuretic Peptide (ANP), which is another substance with similar function also produced in the heart.
Interpreting BNP results
---
Interpretations
Normal range (Approx.): Below 29.40 pg/mL
Higher than normal levels of BNP indicates heart conditions including CHF. Levels are directly proportional to the severity of the condition.
Answers to Patient Concerns & Frequently Asked Questions (FAQs) about BNP
---
Frequently Asked Questions about BNP
Q. How is this test performed?
This test is performed on a blood sample. A syringe with a fine needle is used to withdraw blood from a blood vessel in your arm. The healthcare provider will tie an elastic band around your arm to make the blood vessels swell with blood. This makes it easier to withdraw blood. You may be asked to tightly clench your fist. Once the veins are clearly visible, the area is cleaned with an antiseptic solution and then the needle is inserted into the blood vessel to collect the sample. You will feel a tiny pinprick during the procedure. Blood sample once collected will then be sent to the laboratory.
Q. Is there any risk associated with this test?
There is no risk associated with the test. However, since this test involves a needle prick to withdraw the blood sample, in very rare cases, a patient may experience increased bleeding, hematoma formation (blood collection under the skin), bruising or infection at the site of needle prick.
Q. Is there any preparation required before the BNP test?
Inform the doctor about any medications you may be taking. No other preparations are required unless specified by your doctor.
Q. What other tests can be prescribed by your doctor in case the results of BNP Test is not normal?
Other tests that may be prescribed upon appearance of an abnormal result include: · ANP Test · Lipid Profile Test · Chest X-Ray · Electrocardiogram · Echocardiogram
Q. What conditions are associated with high BNP levels?
Conditions associated with high BNP levels include: · Heart failure · Asymptomatic left ventricular dysfunction · Arterial & pulmonary hypertension · Cardiac hypertrophy · Valvular heart disease · Arrhythmia · Acute coronary syndrome · Acute & chronic renal failure · Liver cirrhosis · Hyperaldosteronism · Cushing's syndrome
Q. What are the common symptoms of heart failure?
The most common clinical symptoms that may indicate a heart failure are: · Difficulty breathing · Shortness of breath · Fatigue · Swelling (edema) in the feet, ankles, legs, abdomen
Q. What is congestive heart failure?
Congestive heart failure is a progressive condition where the heart muscles are unable to efficiently pump blood in sufficient quantities required for the rest of the body. Congestive heart failure can be caused by a number of factors, such as: · High blood pressure (Hypertension) · Coronary artery diseases, where cholesterol deposition occurs on the inner wall of the blood vessels, causing blockage in blood supply · Conditions affecting the heart valves, making them ineffective · Conditions not directly related to the heart, such as diabetes, obesity, severe infections, etc.
---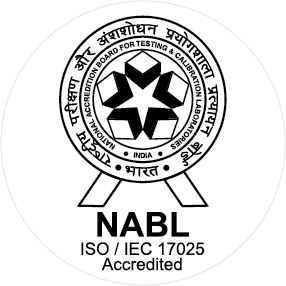 NABL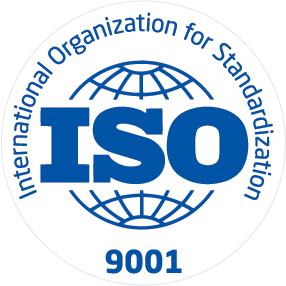 ISO
Cellcare lab is a privately owned independent laboratory located in Ahmedabad that provides Surgical pathology, Cytology, Hematology, Microbiology and clinical pathology under direct supervision of experts in individual areas. Our dedication for high quality, competitive, real time, convenient and responsive service makes Cellcare lab the ideal source for reliable diagnostic services. Unlike many large commercial laboratories, Cellcare specialize in multiple areas of expertise in diagnostic...
Know More