---
Product introduction
Mercapthol 50mg Tablet is used in the treatment of blood cancer. It works by decreasing the number of red blood cells, which is produced by the body. Thereby prevents the cancer cells from growing and multiplying.

Mercapthol 50mg Tablet can be taken with or without food or you can have it one hour before or 2 hours after the meal. Your doctor will decide what dose is necessary and how often you need to take it. This will depend on what you are being treated for and may change from time to time. You should take it exactly as your doctor has advised. Taking it in the wrong way or taking too much can cause very serious side effects. It may take several weeks or months for you to see or feel the benefits but do not stop taking it unless your doctor tells you to.

The most common side effects of this medicine include nausea, vomiting, rash, diarrhea, and loss of appetite. This medicine may reduce the number of blood cells (decrease red blood and white blood cells) in your blood, thereby, increasing the susceptibility to infections. Regular blood tests are required to check your blood cells along with heart, liver, and blood uric acid levels. You have to avoid driving or attention seeking activity if you experience dizziness while taking this medicine.

Before taking it, tell your doctor if you have heart disease, liver, or kidney problems or are taking any medicines to treat infections. Many other medicines can affect, or be affected by, this medicine so let your doctor know all medications you are using. This medicine is not recommended during pregnancy or while breastfeeding. The use of effective contraception by both males and females during treatment is important to avoid pregnancy.
---
Uses of Mercapthol Tablet
Benefits of Mercapthol Tablet
In Blood cancer
Blood cancer, also called leukemia, is a cancer of the blood-forming tissues, that decreases the body's ability to fight infection. Mercapthol 50mg Tablet kills or stops the growth of cancer cells and also prevents the multiplication of cancer cells. It is an effective medicine but you should discuss the side effects and benefits of this medicine with your doctor. Let your doctor know if any of the side effects bothers you.
---
Side effects of Mercapthol Tablet
Most side effects do not require any medical attention and disappear as your body adjusts to the medicine. Consult your doctor if they persist or if you're worried about them
Common side effects of Mercapthol
Nausea
Vomiting
Rash
Decreased white blood cell count (neutrophils)
Intestinal ulcer
Anemia (low number of red blood cells)
Increased bilirubin in the blood
Low blood platelets
Increased transaminase level in blood
Diarrhea
Loss of appetite
---
How to use Mercapthol Tablet
Take this medicine in the dose and duration as advised by your doctor. Swallow it as a whole. Do not chew, crush or break it. Mercapthol 50mg Tablet may be taken with or without food, but it is better to take it at a fixed time.
---
How Mercapthol Tablet works
Mercapthol 50mg Tablet interferes with the growth of DNA and RNA of the cancer cells by substituting their building blocks. It prevents the cancer cells from growing and multiplying.
---
Safety advice
Alcohol
CONSULT YOUR DOCTOR
It is not known whether it is safe to consume alcohol with Mercapthol 50mg Tablet. Please consult your doctor.
Pregnancy
CONSULT YOUR DOCTOR
Mercapthol 50mg Tablet is unsafe to use during pregnancy as there is definite evidence of risk to the developing baby. However, the doctor may rarely prescribe it in some life-threatening situations if the benefits are more than the potential risks. Please consult your doctor.
Breast feeding
CONSULT YOUR DOCTOR
Mercapthol 50mg Tablet is probably unsafe to use during breastfeeding. Limited human data suggests that the drug may pass into the breastmilk and harm the baby.
Mercapthol 50mg Tablet does not usually affect your ability to drive.
Mercapthol 50mg Tablet should be used with caution in patients with kidney disease. Dose adjustment of Mercapthol 50mg Tablet may be needed. Please consult your doctor.
Mercapthol 50mg Tablet should be used with caution in patients with liver disease. Dose adjustment of Mercapthol 50mg Tablet may be needed. Please consult your doctor.
Inform your doctor if you develop any signs and symptoms of jaundice while taking this medicine.
---
All substitutes
For informational purposes only. Consult a doctor before taking any medicines.
Mercapthol 50mg Tablet
₹7.5/Tablet
---
Quick tips
Mercapthol 50mg Tablet is used for the treatment of cancer of the blood.
Take it with or without food.
Do not drive or do anything requiring concentration until you know how it affects you.
Use a reliable contraceptive method to prevent pregnancy while you are taking this medicine.
Your doctor may get regular blood and urine tests done to monitor your blood cells, kidney and liver function during treatment with this medicine.
Inform your doctor immediately if you notice any signs of infection such as fever, sore throat, rash or severe diarrhea.
---
Fact Box
Chemical Class
Purinethiones
Therapeutic Class
ANTI NEOPLASTICS
Action Class
Antimetabolites
---
Interaction with drugs
Taking Mercapthol with any of the following medicines can modify the effect of either of them and cause some undesirable side effects
---
Patient concerns
Can blood cancer patients 1st stage do sex with normal girl Sir a blood cancer patients do sex with normal girl can any problem or cause doing with girl or side effect give suggestions Thanks
Dr. Vijay Sharnangat
Medical Oncology and Hematology
Wait till blood cancer gets cured.
Blood Cancer. Is there any medicine to cure blood cancer.
Dr. Aanchal Maheshwari
Ayurveda
Case has to be seen in person
---
User feedback
How much was the improvement?
What were the side-effects while using Mercapthol 50mg Tablet?
*No Side Effect
How do you take Mercapthol Tablet?
Please rate Mercapthol 50mg Tablet on price
---
Disclaimer:
Tata 1mg's sole intention is to ensure that its consumers get information that is expert-reviewed, accurate and trustworthy. However, the information contained herein should NOT be used as a substitute for the advice of a qualified physician. The information provided here is for informational purposes only. This may not cover everything about particular health conditions, lab tests, medicines, all possible side effects, drug interactions, warnings, alerts, etc. Please consult your doctor and discuss all your queries related to any disease or medicine. We intend to support, not replace, the doctor-patient relationship.
References
Chu E, Sartorelli AC. Cancer Chemotherapy. In: Katzung BG, Masters SB, Trevor AJ, editors. Basic and Clinical Pharmacology. 11th ed. New Delhi, India: Tata McGraw Hill Education Private Limited; 2009. p. 948.

Briggs GG, Freeman RK, editors. A Reference Guide to Fetal and Neonatal Risk: Drugs in Pregnancy and Lactation. 10th ed. Philadelphia, PA: Wolters Kluwer Health; 2015. pp. 864-66.

Mercaptopurine. Dublin, Ireland: Aspen; 2012 [revised 17 Dec. 2018]. [Accessed 29 Jan. 2019] (online) Available from:

Drugs.com. Mercaptopurine Pregnancy and Breastfeeding Warnings. [Accessed 26 Mar. 2019] (online) Available from:

Drugs and Lactation Database (LactMed) [Internet]. Bethesda (MD): National Library of Medicine (US); 2006. Mercaptopurine. [Updated 2020 Jan 20]. [Accessed 18 Feb. 2020] (online) Available from: https://www.ncbi.nlm.nih.gov/books/NBK501015/
Manufacturer/Marketer address
Shikhar Complex, Gurukul Rd, Nilmani Society, Memnagar, Ahmedabad, Gujarat 380052
Country of origin: India

The list of available options shown with the same composition has been prepared upon the advice of registered medical practitioners, pharmacists affiliated with TATA 1MG. TATA 1MG does not promote any pharmaceutical product of any particular company, and all recommendations are based on the medical opinion, advisories from specialist medical and pharmaceutical professionals.
MRP
₹75
Inclusive of all taxes
10 tablets in 1 strip
Notify me
Available options
Available options
Same salt composition:
Mercaptopurine (50mg)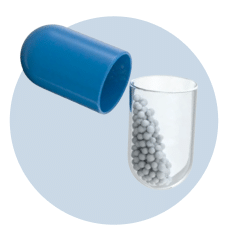 Same salt composition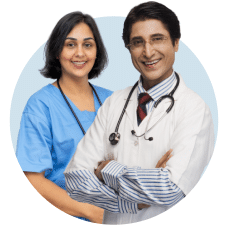 Verified by doctors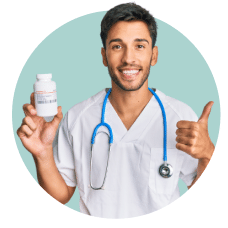 Popularly bought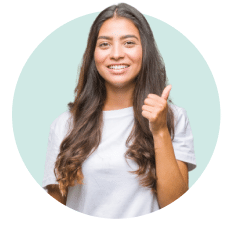 Trusted quality
Why buy these from 1mg?