---
Product introduction
Louric 100mg Tablet is a medicine used to treat and prevent gout. Gout happens when there is too much uric acid in your body and it forms into crystals that can appear around your joints and kidneys and cause pain. This medicine helps to keep uric acid levels low.

Louric 100mg Tablet should be taken after food. You should keep taking it as recommended by your doctor even when you are not having a gout attack. If you stop, your symptoms may get worse because more crystals form in your joints and kidneys. You can help yourself by making some changes to your diet and drinking plenty of fluids.

Some of the common side effects of this medicine are rash, nausea, and diarrhea. Your doctor may help with ways to reduce or prevent these symptoms. Some people may get a severe allergic reaction that needs urgent medical attention. Talk to your doctor straight away if you get symptoms of liver disease including nausea that does not stop, yellowing skin or eyes, or dark urine.

To make sure it is safe for you, before taking this medicine, let your doctor know if you have or have had heart failure, heart problems, stroke, kidney or liver disease, or thyroid problems. Do not use this medicine if you are pregnant or breastfeeding. Check with your doctor. You will be asked for regular blood tests to check that your liver is working properly.
---
Uses of Louric Tablet
Benefits of Louric Tablet
In Treatment of Gout
Louric 100mg Tablet is used to prevent and treat gout. Gout is caused by too much uric acid in your body. When the level becomes too high, crystals may form in and around certain joints and your kidneys. This can cause sudden and severe pain, redness, warmth, and swelling. This medicine works by preventing crystals from forming and reducing the levels of uric acid in your blood. This makes it less likely that you will suffer the symptoms and make them milder if you do have them. It is usually for long-term treatment and should be taken regularly until the dose is completed.
---
Side effects of Louric Tablet
Most side effects do not require any medical attention and disappear as your body adjusts to the medicine. Consult your doctor if they persist or if you're worried about them
Common side effects of Louric
---
How to use Louric Tablet
Take this medicine in the dose and duration as advised by your doctor. Swallow it as a whole. Do not chew, crush or break it. Louric 100mg Tablet is to be taken with food.
---
How Louric Tablet works
Louric 100mg Tablet is a xanthine oxidase inhibitor. It works by decreasing blood uric acid, which is the chemical that causes gout.
---
Safety advice
Caution is advised when consuming alcohol with Louric 100mg Tablet. Please consult your doctor.
Pregnancy
CONSULT YOUR DOCTOR
Louric 100mg Tablet may be unsafe to use during pregnancy. Although there are limited studies in humans, animal studies have shown harmful effects on the developing baby. Your doctor will weigh the benefits and any potential risks before prescribing it to you. Please consult your doctor.
Breast feeding
SAFE IF PRESCRIBED
Louric 100mg Tablet is safe to use during breastfeeding. Human studies suggest that the drug does not pass into the breastmilk in a significant amount and is not harmful to the baby.
Louric 100mg Tablet may cause side effects which could affect your ability to drive.
Occasionally drowsiness, dizziness or vertigo, ataxia and visual disturbances, may occur when taking Louric 100mg Tablet. This may affect your driving ability.
Louric 100mg Tablet should be used with caution in patients with kidney disease. Dose adjustment of Louric 100mg Tablet may be needed. Please consult your doctor.
Louric 100mg Tablet should be used with caution in patients with liver disease. Dose adjustment of Louric 100mg Tablet may be needed. Please consult your doctor.
---
What if you forget to take Louric Tablet?
If you miss a dose of Louric 100mg Tablet, take it as soon as possible. However, if it is almost time for your next dose, skip the missed dose and go back to your regular schedule. Do not double the dose.
---
All substitutes
For informational purposes only. Consult a doctor before taking any medicines.
Louric 100mg Tablet
₹6.4/Tablet
---
Quick tips
Your doctor has prescribed Louric 100mg Tablet to reduce episodes of gout attack.
Take Louric 100mg Tablet with food to avoid stomach upset.
Take plenty of fluids (2-3 litres) daily while on Louric 100mg Tablet.
Notify your doctor if you develop a rash. This could be a sign of allergy and should go away on discontinuing Louric 100mg Tablet.
When you first start taking this medicine, you might have more gout attacks. Do not stop Louric 100mg Tablet on having an acute attack of gout as that could make an attack worse.
Your doctor may check your liver function before starting treatment and regularly thereafter. Inform your doctor if you notice yellowing of eyes or skin, dark urine, or stomach pain.
Do not consume alcohol while taking this medicine as it may cause your gout to flare up.
---
Fact Box
Chemical Class
Pyrazolo Pyrimidine Derivative
Therapeutic Class
PAIN ANALGESICS
Action Class
Xanthine oxidase Inhibitors-gout
---
Interaction with drugs
Taking Louric with any of the following medicines can modify the effect of either of them and cause some undesirable side effects
---
Patient concerns
Pain and swelling in toe since a week now it turns reddish,ice and hot water therapy done with pain killer
please get uric acid done probably gout attack as per ur history
Gout treatment after ayurvedic
Dr. Aanchal Maheshwari
Ayurveda
Take kaisor guggul 2 tab twice,. Anritarisht 20 ml twice after meal with water
---
User feedback
Patients taking Louric 100mg Tablet
What are you using Louric Tablet for?
How much was the improvement?
---
FAQs
Q. What is the best time of the day to take Louric 100mg Tablet?
Louric 100mg Tablet can be taken at anytime of the day but preferably should be taken at the same time each day so that you remember to take it. It is usually prescribed once daily and should be taken after meals. If the dose exceeds 300 mg or if your stomach is upset, you can take it in divided doses as advised by your doctor.
Q. Why do I still get gout while taking Louric 100mg Tablet?
If you have started taking Louric 100mg Tablet, you may experience an increase in attacks of gout (severe pain, swelling, and redness). However, these attacks usually become shorter and less severe after several months of therapy. The possible reason for increased attacks could be gradual breakdown of uric acid crystals, causing fluctuations in uric acid levels in the blood. To prevent such painful events, your doctor may advise to take colchicine with Louric 100mg Tablet, as it can suppress the gouty attacks.
Q. How long does it take for Louric 100mg Tablet to lower uric acid levels?
It may take several months before you start feeling better or notice any significant reduction in attacks of gout (severe pain, swelling, and redness). Initially after starting Louric 100mg Tablet you may experience gouty attacks. Continue taking Louric 100mg Tablet even if you do not experience any considerable relief from the attacks. Do not stop taking Louric 100mg Tablet without consulting your doctor. Your doctor will prescribe you another medicine along with Louric 100mg Tablet to prevent the initial attacks. It may take up to years for the body to completely get rid of all uric acid crystals.
Q. What if I take alcohol while taking Louric 100mg Tablet?
You should refrain yourself from consuming alcohol while taking Louric 100mg Tablet as this could make your condition worse. Also, you should avoid all foods that are rich source of proteins as it will help to prevent attacks of gout. Consult your doctor for a detailed list of food items which need to be avoided. It is also recommended that you drink at least 8 glasses of water or other fluids while taking Louric 100mg Tablet, unless your doctor has advised otherwise.
Q. Does Louric 100mg Tablet cause drowsiness?
Yes, Louric 100mg Tablet may cause drowsiness in some people. It can even make you feel giddy (dizzy) or you may have problems with coordination. It would be best to avoid driving or operating machinery if you experience these side effects. However, if it is unavoidable then extreme caution should be exercised while performing such tasks.
Disclaimer:
Tata 1mg's sole intention is to ensure that its consumers get information that is expert-reviewed, accurate and trustworthy. However, the information contained herein should NOT be used as a substitute for the advice of a qualified physician. The information provided here is for informational purposes only. This may not cover everything about particular health conditions, lab tests, medicines, all possible side effects, drug interactions, warnings, alerts, etc. Please consult your doctor and discuss all your queries related to any disease or medicine. We intend to support, not replace, the doctor-patient relationship.
References
Furst DE, Ulrich RW, Varkey-Altamirano C. Nonsteroidal Anti-Inflammatory Drugs, Disease Modifying Antirheumatic Drugs, Nonopioids Analgesics, & Drugs Used in Gout. In: Katzung BG, Masters SB, Trevor AJ, editors. Basic and Clinical Pharmacology. 11th ed. New Delhi, India: Tata McGraw Hill Education Private Limited; 2009. pp. 638-39.

Grosser T, Smyth E, FitzGerald GA. Anti-Inflammatory, Antipyretic, and Analgesic Agents; Pharmacotherapy of Gout. In: Brunton LL, Chabner BA, Knollmann BC, editors. Goodman & Gilman's: The Pharmacological Basis of Therapeutics. 12th ed. New York, New York: McGraw-Hill Medical; 2011. pp. 996-97.

Briggs GG, Freeman RK, editors. A Reference Guide to Fetal and Neonatal Risk: Drugs in Pregnancy and Lactation. 10th ed. Philadelphia, PA: Wolters Kluwer Health; 2015. pp. 40-42.

Drugs.com. Allopurinol Pregnancy and Breastfeeding Warnings. [Accessed 02 Apr. 2019] (online) Available from:

Chaves RG, Lamounier JA. Breastfeeding and maternal medications. J Pediatr (Rio J). 2004;80(5 Suppl):S189-S198. [Accessed 02 Apr. 2019] (online) Available from:
Manufacturer/Marketer address
504/A, 505/A, G.I.D.C. Estate, Wadhwan – 363 035., Dist. Surendranagar. Gujarat.
Country of origin: India

The list of available options shown with the same composition has been prepared upon the advice of registered medical practitioners, pharmacists affiliated with TATA 1MG. TATA 1MG does not promote any pharmaceutical product of any particular company, and all recommendations are based on the medical opinion, advisories from specialist medical and pharmaceutical professionals.
₹64
Inclusive of all taxes
10 tablets in 1 strip
Notify me
Available options
Available options
Same salt composition:
Allopurinol (100mg)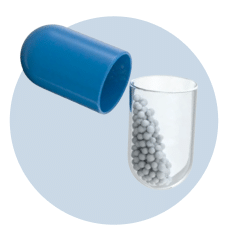 Same salt composition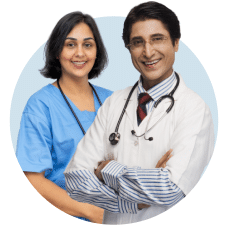 Verified by doctors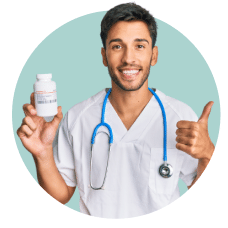 Popularly bought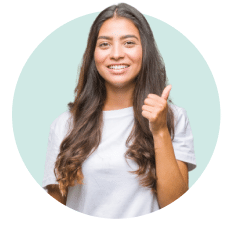 Trusted quality
Why buy these from 1mg?