Derinide 100mg Respicap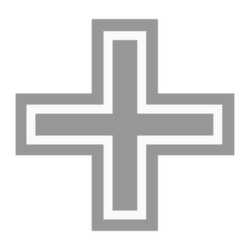 Prescription Required
Primarily used for
Pregnancy
₹100
₹3.33/Respicap
30 respicaps in 1 strip
Medicine Overview of Derinide Respicap
Uses of Derinide Respicap
Side effects of Derinide Respicap
Common
Throat irritation, Hoarseness of voice, Cough.
How to use Derinide Respicap
Use this medicine in the dose and duration as advised by your doctor. Check the label for directions before use. It is better to take Derinide 100mg Respicap with food.
How Derinide Respicap works
Derinide 100mg respicap is a corticosteroid. It acts by stopping the release of certain natural substances in the body that are responsible for inflammation.
In Depth Information on Derinide Respicap
Expert advice for Derinide Respicap
Eating smaller, more frequent meals and drinking plenty of fluids is helpful while taking Budesonide.
Take the drug with meals to avoid stomach upset.
Take the drug at the same time every day.
Do not take budesonide if you are allergic to it.
Don't stop taking this medicine suddenly. Your doctor will slowly adjust your dose to avoid unwanted side effects.
Inform your doctor if you are pregnant or breast-feeding a baby.
Ask your doctor or nurse on instructions to use the budesonide inhaler before use.
Inform your doctor if you have breathing problems or tightness in the chest even after taking the medicine.
Warnings
Special precautions for Derinide 100mg Respicap
Alcohol
Interaction with alcohol is unknown. Please consult your doctor.
Pregnancy
WEIGH RISKS VS BENEFITS
Derinide 100mg Respicap may be unsafe to use during pregnancy.

Animal studies have shown adverse effects on the foetus, however, there are limited human studies. The benefits from use in pregnant women may be acceptable despite the risk. Please consult your doctor.
...
+more
Lactation
CAUTION
Derinide 100mg Respicap should be used with caution during l
actation. Breast feeding should be held until the treatment of the mother is completed and the drug is eliminated from her body.
...
+more
Driving
SAFE
Derinide 100mg Respicap does not usually affect your ability to drive.
Kidney
There is limited information available on the use of Derinid
e 100mg Respicap in patients with kidney disease. Please consult your doctor.
...
+more
Liver
There is no data available. Please consult doctor before consuming the drug.
Severely interacts with other drugs like
Ketoford 200mg Tablet, Ketovate 200mg Tablet, Kezol 200mg Tablet, Ketozole 200mg Tablet
Patient Concerns
Frequently asked questions for Derinide 100mg Respicap
Frequently asked questions for Budesonide
Q. Does budesonide inhaler contain steroids?
Yes. Budesonide inhaler is a steroid drug used mainly to control an asthma attack
Yes. Budesonide is relatively safe if used as recommended. In case of any side-effects, please consult your doctor
Q. Is budesonide same as Pulmicort?
Yes. Pulmicort is a brand name of budesonide
Q. Are budesonide and albuterol same?
No. Budesonide is different from albuterol which is a beta-receptor agonist drug. Both are usedto treat asthma
Q. Can I take ibuprofen/prednisolone/Benadryl with budesonide?
Budesonide can be taken with ibuprofen or Benadryl only if advised by your doctor. Prednisolone is another steroid medication and generally not taken along with other steroid like budesonide, so it is advisable to consult your doctor before taking prednisolone with budesonide
Q. Does budesonide cause weight loss/weight gain/hair loss/hyperactivity?
Budesonide may cause weight gain but not weight loss, hyperactivity or hair loss and increased hair growth on face. If you notice any such symptoms, please consult your doctor
Q. Does budesonide cure cough?
Budesonide can cure cough related to asthma or allergic diseases of nose, throat or chest
Q. Does it help in croup?
It is not used for croup
Q. Is budesonide safe for infants?
It is advisable to consult your doctor before giving budesonide to an infant or child.
+more
Substitutes for Derinide Respicap