---
Product introduction
Crinone 8% Vaginal gel is used to restore menstrual cycles in women whose periods have stopped. It is a natural female hormone important for regulating ovulation (release of an egg from a woman's ovary) and menstruation. It is used in the treatment of infertility to help you get pregnant.

You should use Crinone 8% Vaginal gel as your doctor has advised. Do not use more or less than you have been advised and do not use it for longer than recommended. You may be asked to continue using this medicine for a period after it is confirmed that you are pregnant.

Use of this medicine may cause side effects such as vaginal bleeding, vaginal discharge, and itching. If you experience any of this that does not resolve on its own or get worse, let your doctor know. Very occasionally people get a severe allergic reaction which needs urgent medical attention.

It may not suit everybody, and you should tell your doctor if you have, or have had, breast cancer, unusual bleeding in the vagina, or liver disease. You may be monitored more carefully if you have liver, kidney, or heart problems or have diabetes or asthma. Let your doctor know your medical history to be safe. let your doctor know about all other medicines which may affect, or be affected by, this medicine. You will probably have several tests both before and during treatment to check your womb. In general, it is advisable not to use any other vaginal products or cream while using this medicine.
---
Uses of Crinone Vaginal gel
Benefits of Crinone Vaginal gel
In Hormone replacement therapy
Hormone placement therapy (HRT) is a treatment to relieve symptoms of menopause such as hot flushes, night sweats, mood swings, vaginal dryness, and reduced sex drive. Since menopause can last for several years, this treatment can make a big improvement to your daily life and mood. Progesterone is one of two important hormones (the other being is estrogen) used in this treatment. However, it may not treat all your symptoms, consult with your doctor. You should use this medicine as it is prescribed, and for as long as it is prescribed by your doctor.
In Treatment of Female infertility
Crinone 8% Vaginal gel contains progesterone, a female hormone that is important in the regulation of ovulation and menstruation. It is used to cause menstrual periods in women who have not reached menopause but are not having periods due to a lack of natural progesterone in the body. This medicine helps to prepare the uterus for pregnancy by causing the uterus lining (endometrium) to thicken. This increases the chance of a successful pregnancy. You should use the medicine as prescribed for it to be effective. You may be asked to continue with this treatment for a period after becoming pregnant.
---
Side effects of Crinone Vaginal gel
Most side effects do not require any medical attention and disappear as your body adjusts to the medicine. Consult your doctor if they persist or if you're worried about them
Common side effects of Crinone
Severe side effects of Crinone
Abdominal pain
Sleepiness
Absence of menstrual periods
Itching
Flatulence
Nausea
Depression
Breast tenderness
Abnormal vaginal bleeding
Altered menstrual cycle
Edema (swelling)
Change in body weight
Changes in cervical secretion
Cholestatic jaundice
Injection site reactions (pain, swelling, redness)
Red spots or bumps
Acne
Hair loss
Excessive hair growth on face
Anaphylactic reaction
Fever
Insomnia (difficulty in sleeping)
Soreness
Diarrhea
Vaginal irritation
Vaginal dryness
Dementia
Deep vein thrombosis (blood clot in the legs)
Myocardial infarction
Stroke
Pulmonary embolism
Breast cancer
---
How to use Crinone Vaginal gel
This medicine is for external use only. Use it in the dose and duration as advised by your doctor. Check the label for directions before use. Clean and dry the affected area and apply the gel. Wash your hands after applying
---
How Crinone Vaginal gel works
Crinone 8% Vaginal gel is a progesterone (female hormone). It helps to establish and maintain pregnancy. It also prevents the increase in thickness of the endometrium (lining of the uterus) caused by estrogen.
---
Safety advice
No interaction found/established
Pregnancy
SAFE IF PRESCRIBED
Crinone 8% Vaginal gel is safe to use during pregnancy. Most studies have shown low or no risk to the developing baby.
Breast feeding
SAFE IF PRESCRIBED
Crinone 8% Vaginal gel is safe to use during breastfeeding. Human studies suggest that the drug does not pass into the breastmilk in a significant amount and is not harmful to the baby.
No interaction found/established
No interaction found/established
No interaction found/established
---
All substitutes
For informational purposes only. Consult a doctor before taking any medicines.
Crinone 8% Vaginal gel
₹204/Vaginal gel
---
Quick tips
Crinone 8% Vaginal gel helps increase your chances of getting pregnant by replacing low levels of progesterone during luteal phase. It prepares the lining of your uterus to receive and nourish a fertilized egg.
If you become pregnant, Crinone 8% Vaginal gel can be used for another 10 to 12 weeks until your progesterone levels are high enough.
It also helps regulate menstrual cycle in women who do not have a regular period due to a decrease in the hormone progesterone. 
Use each applicator only once to insert the gel into your vagina and then throw it away. 
It exposes your body to less hormone compared to progesterone pills or injections thereby preventing various gastric side effects.
Do not use tampons or other vaginal products for at least 6 hours before and 6 hours after using Crinone 8% Vaginal gel.

You may get a brownish or white discharge during this time that may cause irritation, pain or swelling of the vagina. It is not unusual, but talk to your doctor if it bothers you.

 
---
Fact Box
Chemical Class
Progesterone Derivative
Therapeutic Class
GYNAECOLOGICAL
Action Class
Natural Progesterone
---
Patient concerns
I have been told by doctors I have cystitis also simple cyst in right ovary . What should I be doing its been two years I have this issue
Dr. Megha Tuli
Obstetrics and Gynaecology
Hi PATIENT hormone therapy helps with cysts. Ask your doctor for a hormone replacement.
I am a male to female transsexual and I need Bilateral Orchiectomy at a fair cost I am already on hormone replacement therapy for 2 years anti androgen/spirnolactone (Aldactone) and estrodiol valerate progynova, I need to have bilateral orchiectomy at the cheapest option
Dr. Deepak Kumar Soni
Ayurveda
Hi Kindly consult to your nearest doctor
---
User feedback
Patients taking Crinone 8% Vaginal gel
What are you using Crinone Vaginal gel for?
*Female infertility, Hormone replacement therapy
How much was the improvement?
What were the side-effects while using Crinone 8% Vaginal gel?
*No Side Effect, Vaginal discharge, Abdominal pain
How do you take Crinone Vaginal gel?
*With or without food
Please rate Crinone 8% Vaginal gel on price
---
FAQs
Q. What is Crinone 8% Vaginal gel and what is it used for?
Crinone 8% Vaginal gel contains micronized form of progesterone, which is a natural female sex hormone. It is used to treat menstrual and pregnancy-related issues that are caused due to hormonal imbalance. It is also prescribed along with estrogen as a part of hormonal replacement therapy for preventing endometrial hyperplasia (thickening of the lining of the uterus).
Q. How and in what dose should I take Crinone 8% Vaginal gel?
For best results, take it strictly as per the advice of your doctor. The dose and duration depend on your exact medical condition. It is recommended to use it at the same time each day to ensure consistent levels of medicine in your body.
Q. What if I miss to take Crinone 8% Vaginal gel?
If you miss the dose, you should take it as soon as possible. If it is almost the time for your next dose, skip the missed dose and continue the usual dosing schedule. Do not take a double dose to make up for the missed one.
Q. What are the common side effects which I can experience while taking Crinone 8% Vaginal gel?
The common side effects associated with Crinone 8% Vaginal gel include vaginal discharge, headache, feeling tired, stomach cramp, and breast tenderness. If any of the side effects bother you, please consult with your doctor.
Q. Is Crinone 8% Vaginal gel safe?
Crinone 8% Vaginal gel is safe if used in the dose and duration advised by your doctor. Take it exactly as directed and do not skip any dose. Follow your doctor's instructions carefully and let your doctor know if any of the side effects bother you.
Disclaimer:
Tata 1mg's sole intention is to ensure that its consumers get information that is expert-reviewed, accurate and trustworthy. However, the information contained herein should NOT be used as a substitute for the advice of a qualified physician. The information provided here is for informational purposes only. This may not cover everything about particular health conditions, lab tests, medicines, all possible side effects, drug interactions, warnings, alerts, etc. Please consult your doctor and discuss all your queries related to any disease or medicine. We intend to support, not replace, the doctor-patient relationship.
References
Chrousos GP. The Gonadal Hormones & Inhibitors. In: Katzung BG, Masters SB, Trevor AJ, editors. Basic and Clinical Pharmacology. 11th ed. New Delhi, India: Tata McGraw Hill Education Private Limited; 2009. pp. 706-707.

Progesterone. Poland Street, London: Besins Healthcare (UK) Ltd.; 2012 [revised 29 Jun. 2017]. [Accessed 03 Apr. 2019] (online) Available from:

Apgar S, Greenberg G. Using Progestins in Clinical Practice. Am Fam Physician. 2000;62(8):1839-46. [Accessed 03 Apr. 2019] (online) Available from:
Manufacturer/Marketer address
L-2, J.R. Complex, Gate No. 4, Village Mandoli, Delhi-110 093, India
Country of origin: United kingdom

The list of available options shown with the same composition has been prepared upon the advice of registered medical practitioners, pharmacists affiliated with TATA 1MG. TATA 1MG does not promote any pharmaceutical product of any particular company, and all recommendations are based on the medical opinion, advisories from specialist medical and pharmaceutical professionals.
₹204
Inclusive of all taxes
1.125 gm in 1 tube
Notify me
Available options
Available options
Same salt composition:
Progesterone (Natural Micronized) (8% w/w)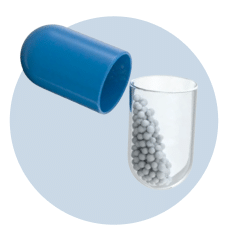 Same salt composition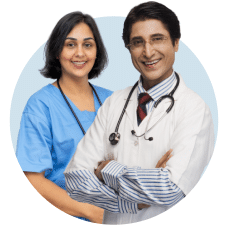 Verified by doctors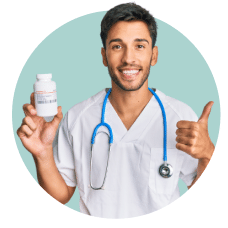 Popularly bought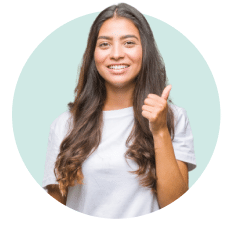 Trusted quality
Why buy these from 1mg?