Azadine 100mg Vial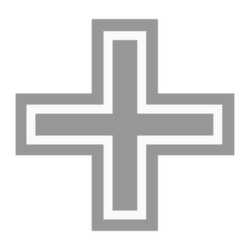 Prescription Required
Primarily used for
Lactation
Kidney
₹8900
₹296.67/Vial
30 ml in 1 packet
Medicine Overview of Azadine Vial
Uses of Azadine Vial
Side effects of Azadine Vial
Common
Headache, Dizziness, Insomnia (difficulty in sleeping), Vomiting, Nausea, Decreased potassium level in blood, Loss of appetite, Decreased white blood cell count, Nasopharyngitis, Anemia, Diarrhoea, Febrile neutropenia, Decreased white blood cell count (neutrophils), Constipation.
How to use Azadine Vial
Your doctor or nurse will give you this medicine. Kindly do not self administer.
How Azadine Vial works
Azadine 100mg vial interferes with the growth of DNA and RNA of the cancer cells by substituting their building blocks. It prevents the cancer cells from growing and multiplying.
In Depth Information on Azadine Vial
Expert advice for Azadine Vial
• You will be treated with drugs to prevent nausea and vomiting at the start of azacitidine treatment cycle.  • You will be monitored with lab test to measure complete blood count before every treatment cycle to check development of anemia (low red blood count), neutropenia (abnormally low white blood cell count) or thrombocytopenia (abnormally low count of platelets in the blood). • Take extreme care to avoid pregnancy while on azacitidine therapy.  • Inform your doctor if you have a history of congestive heart failure, unstable heart or lung disease. • Seek immediate medical attention if you experience difficulty in breathing, swelling of the lips, itching or rash. • Patients allergic to azacitidine or any of its ingredients should not be administered this. • Patients with advanced malignant liver cancer should not be given azacitidine. • Pregnant and breastfeeding women should also not be given azacitidine. • Children and adolescents below 18 years should not be given azacitidine.
Warnings
Special precautions for Azadine 100mg Vial
Alcohol
Interaction with alcohol is unknown. Please consult your doctor.
Pregnancy
WEIGH RISKS VS BENEFITS
Azadine 100mg Vial is unsafe to use during pregnancy.

There is positive evidence of human fetal risk, but the benefits from use in pregnant women may be acceptable despite the risk, for example in life-threatening situations. Please consult your doctor.
...
+more
Lactation
UNSAFE
Azadine 100mg Vial is usafe to use during lactation. Data s
uggests that the drug may cause toxicity to the baby, or the mother is suffering from a condition in which breast feeding is not advisable.
...
+more
Driving
Do not drive unless you are feeling well.

Azadine 100mg Vial can cause side effects such as tiredness and this may affect your ability to drive.
...
+more
Kidney
UNSAFE
Azadine 100mg Vial is probably unsafe to use in patients with kidney disease and should be avoided. Please consult your doctor.

Caution should be advised in patients with renal impairment.
...
+more
Liver
There is no data available. Please consult doctor before consuming the drug.
Patient Concerns
Frequently asked questions for Azadine 100mg Vial
Frequently asked questions for Azacitidine
+more
Substitutes for Azadine Vial