AMIFRU S 20 MG/50 MG TABLET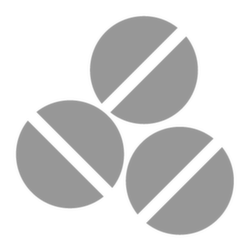 MRP: Rs.
27
for 1 strip(s) (10 tablet each)
SALT INFORMATION
Furosemide(20 mg)
Common side effects
Frequent urge to urinate, Jaundice, Abnormal liver function tests, Acne-like rash, Allergic reaction, Itching, Blisters on skin, Blurred vision, Constipation, Diarrhoea, Difficulty in swallowing, Shortness of breath, Headache, Hearing loss, Ringing in ear, Urticaria, Fever
Spironolactone(50 mg)
Uses
Spironolactone is used in the treatment of hyperaldosteronism (the body produces too much aldosterone, a naturally occurring hormone); low potassium levels; heart failure; and in patients with edema (fluid retention) caused by various conditions, including liver, or kidney disease. It is also used alone or with other medications to treat high blood pressure.
How it works
Spironolactone belongs to a class of medications called aldosterone receptor antagonists. It causes the kidneys to eliminate unneeded water and sodium from the body into the urine, but reduces the loss of potassium from the body.
Common side effects
Abdominal pain, Abnormal vaginal bleeding, Bloody diarrhea, Breast tenderness, Breast enlargement, Dizziness, Drowsiness, Dry mouth, Fatigue, Headache, Hoarseness of voice, Increased hair growth, Impotence, Restlessness, Unsteadiness, Bloating, Vomiting, Absence of menstrual periods, Irregular menstrual cycle, Excessive thirst
Articles