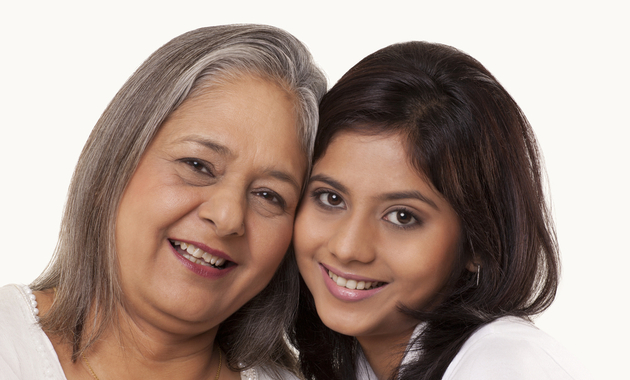 Mom, the word that fills your heart with love and gratitude. The one who is rooted in your foundation. One who has worked 24 x 7 to take care of all the family members, but her own health had always been on a backseat. This mother's day, gift your mother, the gift of health.
There are various health issues which may have creeped in, as she is climbing up the age ladder. Let us get some insights on the health concerns a woman may experience after the age of 40.
1. Osteoporosis: Women are always at a higher risk of developing osteoporosis due to many reasons. Women's bone is smaller and thinner than men's and also with the onset of menopause, the hormones responsible for protecting bones, estrogen decreases rapidly. This causes bone loss leading to osteoporosis. Keeping a check on her Calcium & Vitamin D levels can help prevent the risk of fractures and fall.
Get a preventive health check for your mom now
Health gift:
– Ensure that your mother takes a generous amount of dairy products.
– Get her Bone densitometry test done every 3 years.
– If advised for supplements, keep a check on her to have them regularly.
2. Anemia: If your mother is experiencing fatigue, have pale skin or off lately seems sad or depressed, it could be because of anemia or iron deficiency. This usually occurs due to the loss of blood during heavy or prolonged menstruation, poor dietary habits leading to Vitamin B deficiency (which is responsible for a certain type of anemia) or some underlying medical condition.

Health gift:
– Make healthy food demands and enforce her to have complete meals.
– Keep reminding her to take her multivitamins or medications.
3. Cervical & Breast cancer:
With the rise in reported cases of cervical and breast cancer in women, it is now advisable for women to be screened regularly for breast and cervical cancer after 4o years.
Health gift:
– Get her screened for breast cancer & cervical cancer and help her know how to do self-breast examination.
– In case of any history of breast cancer in the family, get a mammogram done regularly after 40.
4. Stress and anxiety: Managing household responsibilities, sometimes coupled with work commitments can lead to stress and anxiety. This is the combination of poor dietary habits, lack of physical exercise, hormonal fluctuations during middle age can cause mood swings, depression, headaches or insomnia.
Health gift:
– Motivate your mother to go for a regular walk or join some yoga or a hobby class( even if it means you extending a helping hand in her normal chores).
– Be a patient listener and appreciate her efforts.
On this mother's day, make a promise to make each passing day more healthy and happier for your mother by gifting her health promise.
Recommended Reads:
Feminine Hygiene: How To Prevent Vulvar Irritation?
5 Important Medical Tests You Should Get Done Every Year