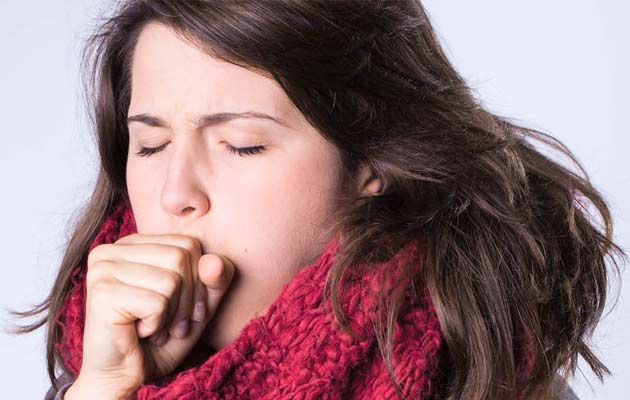 BY DR. KHOOBSURAT NAJMA
Include these superfoods in your daily diet regimen to fight winter cough in a natural and healthy way :
1 . Gargling solution
You can prepare a gargling solution at home using neem and honey. Take about 3 leaves of neem with a medium-sized glass of water and boil the mixture. When the liquid has cooled, mix in one teaspoon of honey and gargle every morning.
2 . Honey
Add some honey in a pan, fill it to half and boil till it dissolves completely. Then add a pinch of cinnamon and add lemon. Have this syrup to fight cough and cold.
3 . Paan (Betel  leaves)
Take a few betel leaves and crush them to extract their juice; take about 2 teaspoons of this juice, mix in 1 teaspoon of honey and have the mixture twice a day about half an hour after food. This will help relieve productive cough.
4 . Turmeric
Turmeric is known for its anti-inflammatory and healing properties. Take a teaspoon of turmeric and add it to a glass of milk. Now boil the mixture and drink it while it is still hot. You can add some honey to the mixture for added benefits.
Also Read: Turmeric Benefits
5 . Garlic drink
Draw juice from 4-5 cloves of garlic. Blend in 2 tomatoes and freshly squeezed lemon juice to make a delicious drink. Or else, add these ingredients to make a hot tomato and garlic soup. Also Garlic helps reduce the production of bad cholesterol (LDL).
6 . Ginger Brew
Ginger brew helps to eliminates phlegm and mucous, and warms the interior. In a saucepan, simmer the ginger and  water for 20 minutes. Strain the ginger into another sauce pan and add honey, lemon juice and some more water. Drink warm or at room temperature.
7 . Tulsi Tea
Add about 15 washed leaves of tulsi into 1.5 cups of water and boiling. After about 10 minutes, strain this liquid, mix in one tablespoon of lemon juice and drink it while it is still warm. Tulsi is also good for controlling blood sugar levels.